Barcelona attack: GoFundMe campaign to bring elderly widow home after husband dies on Las Ramblas
Ian and Valerie Wilson were on holiday to see their grandson play football when they were struck.
A fundraising campaign has been launched to help the Canadian family of an elderly couple who were victims of the Barcelona terror attack. Ian Wilson was killed and his wife Valerie severely injured when a van ploughed into pedestrians on Las Ramblas on Thursday 17 August.
A harrowing photo taken in the aftermath of the attack showed the couple, who had been married 53 years, lying next to each other on the ground as passers-by desperately administered first aid.
The pair had been on holiday in Spain to visit their grandson, who had recently enrolled in a football academy in Barcelona.
Daughter Fiona Wilson, a police officer in Vancouver, said the death of her father would leave "an immense void in our tight-knit family".
"He was desperately loved by us all and will be dearly missed," she added.
She described him as "compassionate, generous, adventurous, and always game for a lively debate, a good book, exploring new places, and a proper-sized pint". She also went on to thank a good Samaritan who tried to save her father's life by putting his body on the back of his moped and driving to a nearby hospital.
A GoFundMe page has now been set up on behalf of the Wilson family to "ease the burden of costs for getting Valerie home and to allow her and her family to recover in peace."
It has raised around CA$4,500 (£2,775, €3,040) within 12 hours. A message on the page read: "Acts of hatred take lives everyday. On August 17th, Ian and Valerie Wilson were enjoying their retirement in Barcelona. They visited to watch their grandson play soccer.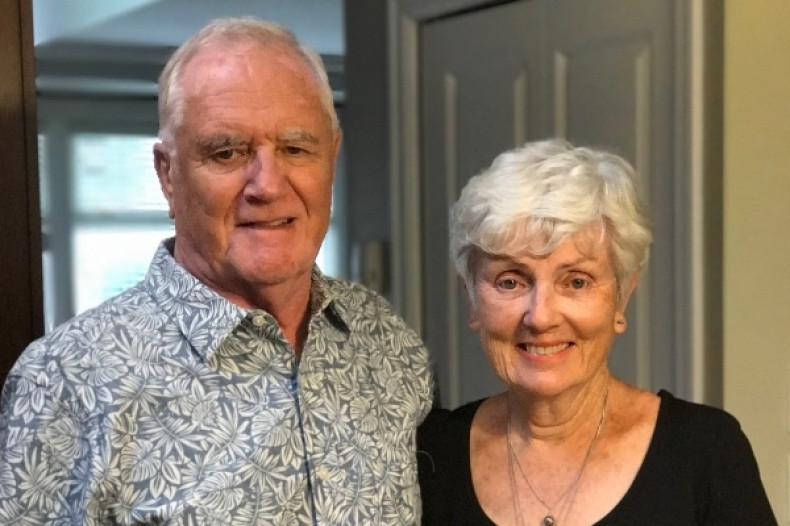 "Then the unthinkable happened. An act of terror took Ian from his loving family and left Valerie severely injured.
"Instead of focusing on the unspeakable hatred that precipitated this, Valerie's family has chosen to focus on the incredible acts of human kindness they experienced in this trying time."
Police in Spain are still hunting the suspected driver of the van, who killed 15 people and injured 120 others. He was named by a Catalan official as Younes Abouyaaqoub, a 22-year-old Moroccan-born man.
He is suspected of being part of a 12-strong terror cell believed to have orchestrated both the Barcelona attack and another attack hours later in the Spanish town of Cambrils, which left one woman dead. Police believe all other members of the cell have now been arrested or are dead.