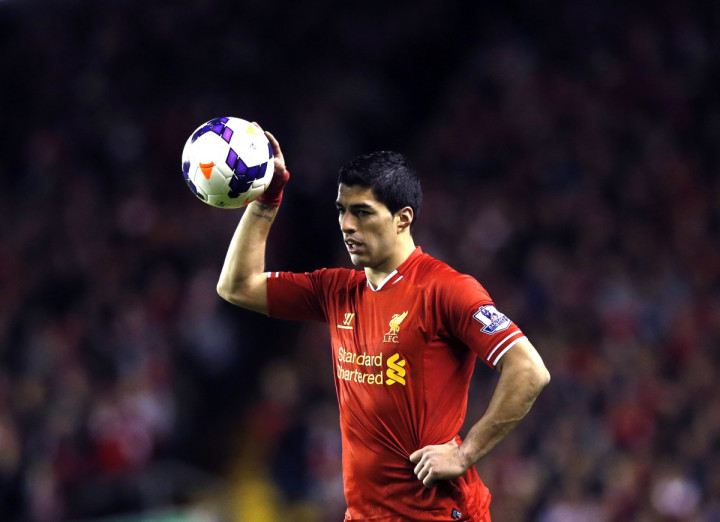 Barcelona sporting director Andoni Zubizarreta has fuelled rumours linking Luis Suarez with a summer move to the Nou Camp after praising the 'excellent' Liverpool star for his apology to Giorgio Chiellini following hit latest bite controversy.
Recent reports in Spain view Suarez's apology as another step towards his expected move to Barcelona, suggesting his open letter on Monday evening was an instruction passed on by Catalans officials who want the player to shed his 'bad boy' image before moving to La Liga.
Suarez had previously denied biting Chiellini and reports claim only after Barcelona requested him to issue an apology did he express his regret over the incident in an open letter through his Twitter account.
"After several days of being home with my family, I have had the opportunity to regain my calm and reflect about the reality of what occurred during the Italy-Uruguay match on 24 June 2014," he wrote.
"For this I deeply regret what occurred. I apologise to Giorgio Chiellini and the entire football family. I vow to the public that there will never again be another incident like this."
Rather than denying rumours linking the club with a move for the disgraced Uruguyan, Zubizarreta has heaped praised on the Liverpool star for his humility to accept blame.
"Suarez has had the character and humility to recognize the mistake and apologise to Chiellini and football. This honours him as a person and from here begins the path to recovery," Zubizarreta was quoted by AS.
When questioned whether Suarez would fit in at Barcelona, he added: "Everyone knows he is an excellent player but also that he is a Liverpool player."
Meanwhile, Barcelona's new summer signing Ivan Rakitic has also expressed his admiration following Suarez's belated apology.
"It says a lot that he's said sorry. It's not easy to do so. I don't often admit I've made a mistake. He's also said it won't happen again. He's got great quality and has just scored 30 goals for Liverpool. Everyone enjoys his football."
According to some reports, Suarez has already agreed personal terms with Barcelona and now the Catalans officials are set to open negotiations with the Merseyside club by launching a formal bid of around £70m to secure his services.