Barcelona have joined the race to sign Tottenham midfielder Dele Alli after being impressed by his performances, according to reports.
Alli, 20, has scored 10 goals in 17 Premier League appearances for Spurs this season and was rewarded with a new contract to remain at White Hart Lane until 2022 in September.
Manchester United and Real Madrid have been linked with a move for the England international, who joined Spurs from MK Dons for an initial £5m ($6.2m) in February 2015.
The Daily Mirror says Spurs will demand a transfer fee of at least £70m should they decide to sell the player.
The paper speculates that the London club may be persuaded to cash in on the 20-year-old as they are involved in a £750m redevelopment of White Hart Lane.
Spurs have sold Luka Modric and Gareth Bale to Real Madrid in recent seasons.
In an interview last week, Tottenham boss Mauricio Pochettino described Alli as the "most important player to emerge in English football in recent years".
"He is a player with a lot of aggression in attack, ruthless and determined when he goes forward, which makes him extra dangerous," the Argentine manager was quoted as saying by ESPN.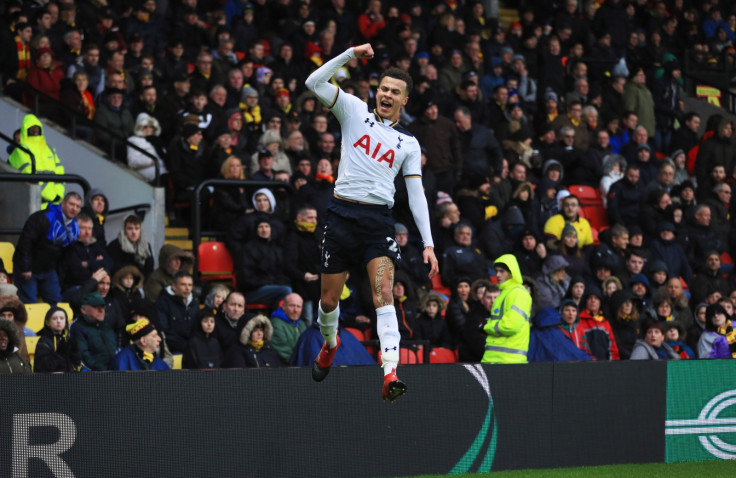 "He understands the play very well and is a master at attacking spaces, he's mentally strong and has confidence in himself. He is the most important player to emerge in English football in recent years.
"In the four years we have been in this country, we have had the huge luck to work with young players. First at Southampton, with Adam Lallana, Luke Shaw, Nathaniel Clyne and Calum Chambers, and now with Tottenham.
"Players with talent and motivation to improve and learn, which has been decisive. We have given them the tools so they keep improving and can reach the national team."
Real and Barca are both expected to make a serious push to land Alli in the summer transfer window.