Barcelona offer Xavi new deal, Lewandowski admits he couldn't walk after Clasico defeat
Xavi Hernandez has been offered a 2-year extension to stay in charge at the Camp Nou.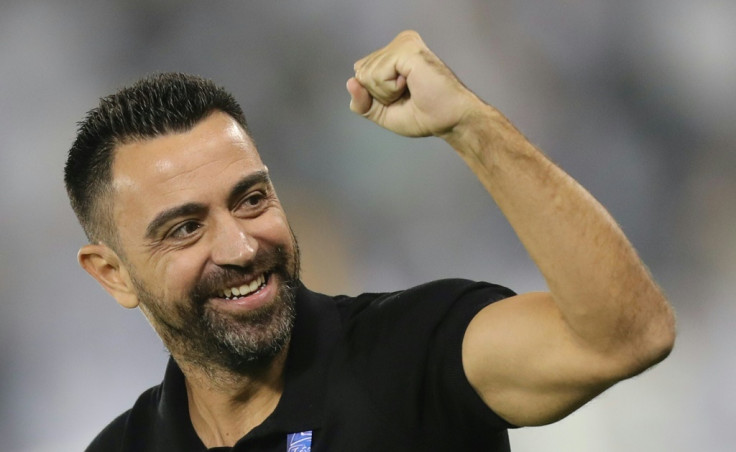 Football Club Barcelona have offered manager Xavi Hernandez a contract extension despite the fact that his current deal won't expire until 2024. Regardless, the club's higher ups have confidence in the legendary midfielder-turned-manager, and are hoping to lock him down long term.
According to Spanish publication Marca, the Catalan giants have made "official contact" with the manager's representatives in the hopes of starting negotiations. The move comes just days after Barcelona crashed out of the Copa del Rey at the hands of eternal rivals Real Madrid. However, it is their form in La Liga that could be the reason behind the club's desire to tie down the manager.
Barcelona are currently sitting 13 points clear of closest contenders Real Madrid at the top of La Liga Santander. With only ten matchdays remaining, the Catalans have one hand on the league trophy. After having already won the Spanish Super Cup this year, the results have been phenomenal for a club that has been swimming in debt and scandals.
Xavi arrived in the middle of the 2021-22 season and is currently only in his first full year as Barcelona manager. However, he has kept the club not only afloat, but he has managed to bring them back to winning ways in just about a year and a half in charge.
Now, the club's executives want to build the team around his vision and they have made it known by making an offer. The report claims that a two-year extension is being proposed, which would keep Xavi at the Camp Nou until 2026. At a time when managers' heads are rolling all over Europe, such a lengthy deal is shocking.
Xavi has openly expressed his desire to stay in Barcelona in the past, but has always maintained that he wants to earn his keep. He said that he will let the results decide if he should stay at the club.
After an illustrious career as a player for Spain and Barcelona, Xavi wet his toes as manager of Qatari side Al-Sadd before returning to Barcelona when he felt that the club needed him in the middle of a crisis that they were having both on and off the pitch. He has been instrumental in the club's path towards recovery, along with current president Joan Laporta.
"I would stay at Barcelona all my life, it's my home, but I depend on results. Joan is my friend. Barcelona is very lucky to have a president like him. He's very reliable and he's a straight shooter. For me, he is a friend," said Xavi in a recent interview. When asked about the possibility of a contract extension, he said: "This is not about money or contract years, but about wanting the club to do well. The day I feel I don't convince the players, I'll go home. First, the results. Then we'll talk about my future."
Barcelona vice-president, Rafa Yuste, and sporting directors Mateu Alemany and Jordi Cruyff are on top of the situation, and they are hoping to get Xavi on board the long term project at the club.
While the club is on course to win La Liga, they continue to struggle in Europe. For the second season in a row, they crashed out of both the Champions League and the Europa League early. Despite this, the club feels they need to be patient and support the manager in order to allow him to lead the club to European success.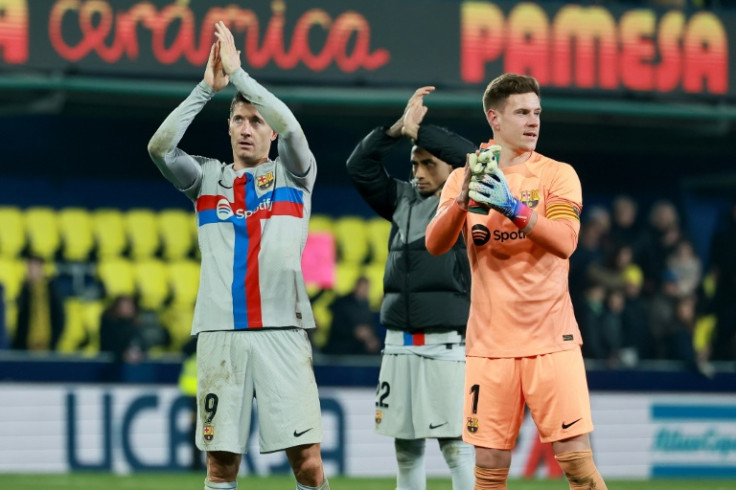 Meanwhile, striker Robert Lewandowski spoke about the club's recent dip in form. "The last two games weren't perfect, but we have to step up in the ten games that are left. For my part, I will try to be at the highest level," he said while adding that injury problems have also hindered the squad in recent weeks.
The German admitted that even he suffered a knock during their 0-4 loss to Real Madrid at the Camp Nou in midweek. "In the second half against Madrid it was complicated. I should have asked for a substitution. Yesterday I couldn't walk, but I tried to play without problems," he said.
With ten games to go in La Liga, Xavi will want all of his star players available. It remains to be seen if Lewandowski will remain healthy for the rest of the season. Meanwhile, the German also weighed in on the possibility of welcoming back Lionel Messi.
"Messi belongs at Barcelona and if he comes back it will be incredible. We know his place is here at Barcelona. I don't know what will happen, but I hope that next season we can play together," he shared.
© Copyright IBTimes 2023. All rights reserved.