Barcelona have completed the signing of 20-year-old Brazil midfielder Robert Goncalves from Fluminense, the La Liga club confirmed on 30 December. Goncalves joined the club on a loan deal and will play for Barcelona's B team for the rest of the season.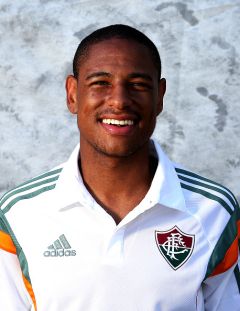 The youngster scored one goal in five league appearances for Fluminense and has played eight times for the Brazil U-17 team.
"FC Barcelona have reached an agreement with Brazilian club Fluminense for the loan signing ofRobert Goncalves until the end of the season," a statement on the club's official website said.
"The player has passed his medical and he is expected to begin training with the rest of Gerard Lopez's squad from this Thursday."
Barcelona's year-long transfer ban for breaching Fifa's rules on transfers of players under the age of 18 comes to an end on 1 January, when the club will be allowed to register new players again.
Room for improvement
Meanwhile, the Catalan club's boss Luis Enrique declared himself satisfied with his team's trophy haul for the calendar year and turned his sights on securing more success in 2016. The Catalan side added the European Super Cup, and more recently the Club World Cup, to the treble they won last season to cap off a hugely successful 2015.
"A very good year – I'd give it a nine [out of 10]. But everything can be improved," Enrique told the club's website after Barca thrashed Real Betis 4-0 on 30 December. "I don't dwell on memories and 2015 is in the past. Now I'm interested in 2016 and being the best again. That's what professionals do.
"Everyone can get better. The players, the coaches, and all the people that form part of this club. There is very little difference between Europe's big clubs and we have to keep working hard," he stressed.
Barcelona's next La Liga assignment sees them travelling to the Cornella-El Prat to take on local rivals Espanyol on 2 January.