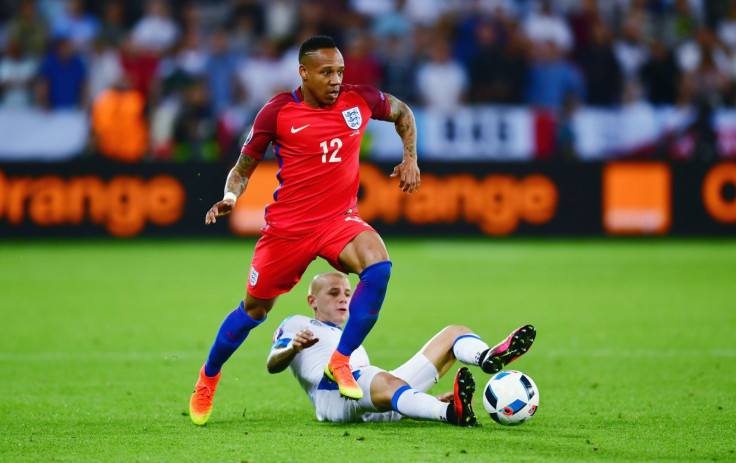 Barcelona have reportedly rejected the chance to sign Liverpool full-back Nathaniel Clyne. The 25-year-old defender, who joined the Reds from Southampton, was reportedly informally offered to Barcelona as a potential replacement for the departed Dani Alves.
Clyne is said to be unhappy with his status under Liverpool boss Jurgen Klopp and is open to a move. The full-back was reportedly keen on the idea of making the switch to the Nou Camp, where he would have replaced the Brazil international.
However, Barcelona – whose finances are stretched after renewing Neymar's contract – opted to pass on the chance to sign Clyne from Liverpool, according to The Sunday Times. The Catalans chose to sell Alves in a bid to reduce their wage bill following Neymar's new deal.
Barcelona have, however, recently completed the signing of France defender Samuel Umtiti. The 22-year-old joined the La Liga side from Lyon and former Barcelona captain Carles Puyol thinks he is an astute signing.
"He is a very technical defender, with good skills to shape the game from the back and a positive aggressiveness which allows him to arrive (to the ball) ahead of the rivals," Puyol recently told Mundo Deportivo of Barcelona's latest signing.
"Samuel Umtiti has a good passing game which is a very important skill for the Barcelona style, because they need to build the game from the back. He will be a very good complement to Gerard Pique, Javier Mascherano and Jeremy Mathieu," Puyol said.
"I hope Umtiti adapts quickly to La Liga and the Barcelona game because it is very different to the French league. For a defender who arrived from a different club, adapting to the Barcelona game could be difficult at the beginning. But I see him with good conditions. Let's see if we can finally end the debate over the Barcelona centre-backs once and for all."