Follow live coverage of the 2015 Champions League final here
The 2015 Uefa Champions League final between Barcelona and Juventus is a clash of European footballing behemoths. An additional element is added to the match with the fact that both sides are 90 minutes away from the treble of a national league victory, domestic cup triumph and the Champions League.
For both teams, this will be their eighth appearance in a European Cup final. And yet, despite being two of the biggest club teams going, the sides have enjoyed differing fortunes in recent years.
Everyone knows what Barcelona can do, in no small part down to their talismanic star player Lionel Messi. In the last 10 years they have won the Champions League three times, beating Arsenal in 2006 and crushing Manchester United in both the 2009 and 2011 finals.
After floundering following the departure of Pep Guardiola, they have managed to find their feet under Luis Enrique, ditching the tiki-taka possession-based style they had used for years for a more direct approach focusing on the attacking triumvirate of Messi, Neymar and Luis Suarez.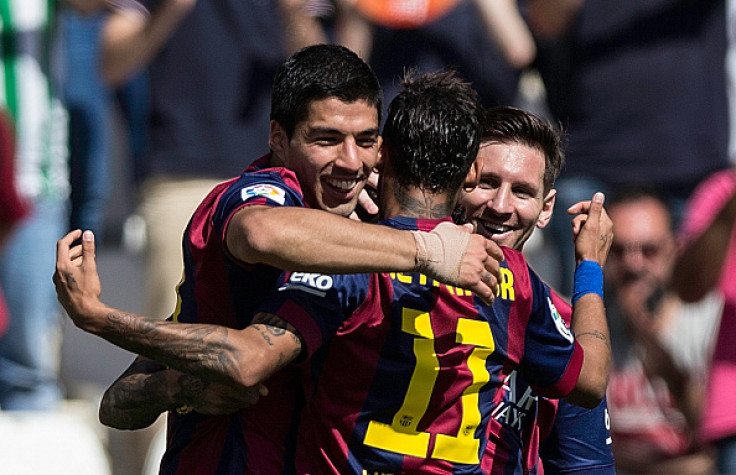 They will be heavy favourites going in to the match, but face a Juventus team determined to regain their place at the summit of European football. Despite being Italy's most-successful team, La Fidanzata d'Italia have only won Europe's premier club competition on two occasions: in 1985 (the year of the Heysel Stadium disaster) and 1996 (when they beat Ajax on penalties in the final).
A low point for La Vecchia Signora came with their demotion to Italy's second division in 2006 following the Calciopoli match-fixing scandal. But under manager Max Allegri, and buoyed by star players Carlos Tevez, Andrea Pirlo and Paul Pogba, the Turin giants will be hoping to pull off a shock victory in the same stadium that Pirlo, Andrea Barzagli and Gianluigi Buffon won the World Cup with Italy in 2006.
Ahead of the showdown, IBTimes UK sports editor Nick Howson and European football correspondent Eduardo Fernandez-Abascal look at how the two teams are likely to line up, which players are set to shine, and who will likely prevail in the final.