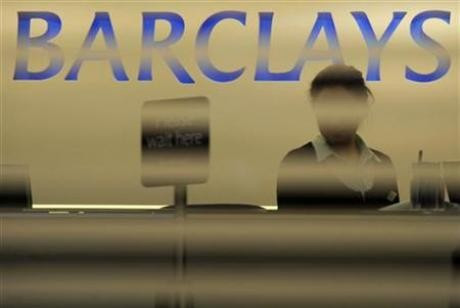 Shares in Barclays were down on the FTSE 100 in afternoon trading ahead of the bank's third quarter interim statement, expected tomorrow.
Last week the bank's rivals Lloyds Banking Group, RBS and HSBC all gave their own generally positive third quarter statements.
On Tuesday Lloyds Banking Group said that it had seen good underlying income growth in its core businesses in the third quarter and added that it saw a "good" financial performance for the full year.
On Friday both RBS and HSBC reported with RBS saying that it had cut its pre-tax losses in the third quarter thanks to lower impairment losses resulting from a stronger performance from its Retail & Commercial and Global Banking & Markets divisions.
Meanwhile HSBC said that its pre-tax profits were "well ahead" of the same period last year, again thanks to lower impairments and a stronger performance in the US.
By 14:45 shares in Barclays were down 1.10 per cent on the FTSE 100 to 286.65 pence per share.