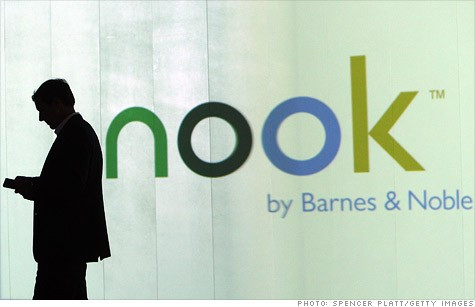 Electronics giant Samsung has unveiled plans to collaborate with US book retailer Barnes & Noble to create a new tablet.
Samsung was drafted in by the bookseller after its tablet, the Nook, struggled with sales.
The Samsung Galaxy Tab 4 Nook tablets will have easy access to Barnes & Noble's digital bookstore of 3 million titles in books, magazines and newspapers.
The original Nook was created in a bid to win back some of the market for the struggling Barnes & Noble as the likes of Amazon began snatched its customers away with its e-reader, the Kindle, as more customers begin to turn to the digital format of books.
However, in the most recent quarter, the Nook division's profit plunged 50% to $157m.
Samsung is offering access for Barnes & Noble to its 22% of the global tablet market, second only to Apple.