Baseball star Justin Verlander reveals big bachelor party plans before he weds supermodel Kate Upton
Upton flaunted a diamond ring and made her engagement news public at the 2016 Met Gala event.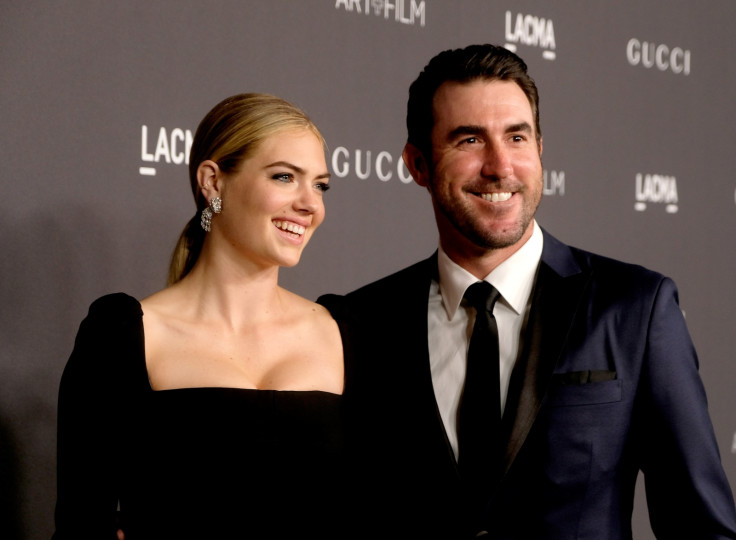 Supermodel Kate Upton made quite a statement at the 2016 Met Gala when she flashed a diamond ring letting the word know that she is engaged to her beau Justin Verlander. Less than a year after the big announcement, both of them are already talking about their wedding plans and their bachelor parties before they finally say "I do".
Speaking to E! News, 24-year-old Upton said, "We are getting married. That's about as much as we know." The soon-to-be groom too chimed in as he revealed that they have "some ideas" about their nuptials.
While the A-lister couple might have started talking about their wedding ceremony, there is still time before the two actually tie the knot. As the Major League Baseball star is expected to begin off-season training next month, there shall be plenty of time before he gets to focus on his life off field again.
"My schedule is about to be ridiculously busy so we still have plenty of time," Verlander quipped.
Upton and the Detroit Tigers pitcher started dating four years ago. Although the pair publicly flaunted their engagement last year at the fashion event, they are yet to fix a date for the wedding. Before the Sports Illustrated model finally walks down the aisle for her baseball-playing fiancé, the couple seem to be up for some crazy bachelor and bachelorette parties.
If Varlander's words are any indication, he would want to have multiple pre-wedding bashes with friends from across the world. "So maybe a couple? Three?" he said.
On the other hand, Upton thinks that the party plans will help her plan the wedding faster. "I really want to go to Mexico and have so much tequila!" the swimsuit model said dishing about her bachelorette scenes. And in case she has one too many drinks, Upton has the best remedy for hangover too.
"A nice tequila, no sugar," she adds.
The model-athlete pair made the revelations at the 2017 Sundance Film Festival as they attended The Getaway premiere party on Saturday.
© Copyright IBTimes 2023. All rights reserved.