Militant group Euskadi Ta Askatasuna or Eta that operates in Basque Country in northern Spain and southwest France has said it will surrender its arms on Saturday (8 April), but warned that "enemies of peace" could disrupt the process.
The group that has reportedly killed over 800 people in the past four decades for independence of Basque Country conveyed its disarmament plans through a letter dated 7 April.
The letter, obtained by the BBC stated that the group has already handed over "all its weaponry (arms and explosives) to Basque civil society representatives". It thanked the civil society for helping them disarm despite hurdles created by Spanish and French authorities. Earlier in 2011, Eta had declared a ceasefire, but did not disarm.
"We took up arms for the Basque people and now we leave them in their hands so that Basques can continue taking steps to achieve peace and freedom for our country, because to advance on the agenda of solutions we need to commit ourselves," the group said in the letter.
Spain, France, the UK, US and the European Union had tagged the group a terrorist organisation, with Spanish and French authorities refusing to engage in any peace talks with Eta members following their ceasefire declaration. The two countries had already intensified their crackdown on the militant group and arrested hundreds of their members in the recent past.
Referring to the two countries' stance against them, the group said in the letter: "This [disarmament] has been a hard and difficult task consequence of all obstacles put by Spanish and French States along the path, who still persist in a winners and losers scheme, stubborn with a police solution.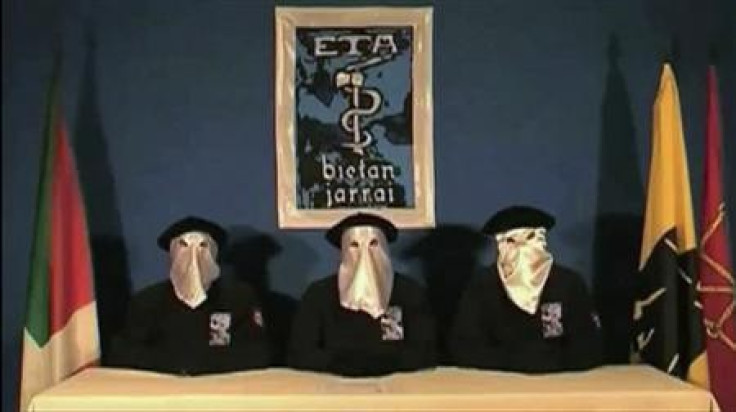 "Fortunately, civil society took a step forward, and taking political and technical ownership of the disarmament process, has made a decisive contribution to unblock a situation very close to entrench. We want to highlight the support given by Basque institutions."
The group pointed out that the process was not completed and that "Disarmament day" would be tomorrow (8 April). However, the group also warned: "The only real guarantee to success is the thousands of people gathering tomorrow in Bayonne supporting the disarmament," Eta said, referring to a scheduled event in the Basque Country city.
Responding to earlier reports of Eta's disarmament plans, Spanish Interior Minister Juan Ignacio Zoido said that the group would not get anything in exchange for disarming. "What ETA must do is dissolve itself and disappear."