French police, in collaboration with Spain's Civil Guard, have arrested two current heads of the Basque separatist group ETA, according to the Spanish Ministry of Interior.
The police are detaining David Pla and Iratxe Sorzabal (see box), the leaders of the ETA, after they were arrested in the Basque village of Saint-Étienne-de-Baïgorry, a commune in the Pyrénées-Atlantiques department in south western France.
The two detainees both participated in negotiations relating to the dissolution of the terror group, and were among the three people who, in October 2011, read out the statement announcing an end to the terrorist organisation's 40-year campaign of violence.
Interior Minister Jorge Fernández Díaz, who is in Brussels where he is negotiating Spain's refugee quotas with his European counterparts, said that a total of four people had been detained.
"Two belong to ETA's political leadership, the topmost leaders and the most wanted," he said in reference to Pla and Sorzabal.
The minister added the operation meant a "death certificate for ETA" after both military and logistical structures had already been extinguished.
According to El Pais, officers had spent several days posted around the house where, according to their information, a meeting of the entire ETA leadership was due to take place, counter-terrorism unit sources said.
Who are David Pla and Iratxe Sorzabal?
David Pla Marín
Pla is a lawyer born in Pamplona in 1975.
As a young man, Pla belonged to the Jarrai youth organisation. Jarrai was later banned and included in the European Union's list of terrorist organisations because of its links to ETA.
In 2000, the activist was condemned to six years imprisonment for planning an attack against the Mayor of Zaragoza, José Atarés.
Pla was then arrested in France in April 2010 for the alleged role he played with H-Alboka, a group of lawyers that ETA used to send instructions to its jailed members.
He disappeared after French police released him for lack of evidence.
The Spanish Civil Guard added him to their most wanted list in 2011.
Iratxe Sorzabal
Iratxe Sorzabal Diaz was born in Irún, in the Basque Autonomous Community in Spain, in 1971. Irún is located three kilometres from Hondarribia, a town forming the French border.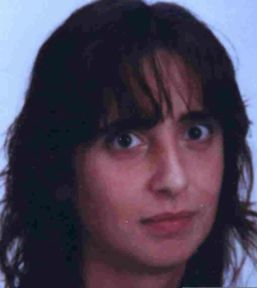 The young woman joined the group in 1990s, and allegedly participated in three assassinations, between 1994 and 1997.
Before going into hiding, Sorazabal was a spokeswoman for an ETA prisoners' rights organisation.
The woman served time in a French prison before she was arrested in Spain, where she claimed she was tortured.
Since 2010 and following the arrest of the organisation's presumed political head, Aitor Elizarán Aguilar, Sorzabal has been considered one of ETA's top leaders.
She was the person who read the statement in Basque announcing the end of the group's violent activity.