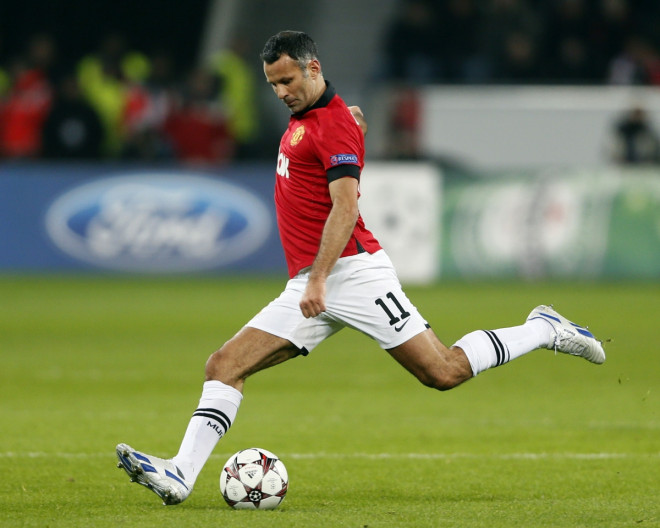 Bayern Munich midfielder Bastian Schweinsteiger has heaped praise on Manchester United and Roma legends Ryan Giggs and Francesco Totti and hopes he can recreate their longevity in the game.
At 40 and 37 respectively, Giggs and Totti represent the increasingly rare occurance of a player remaining at the same club from youth level to the role of elder statesmen which both currently hold.
Former Welsh international Giggs has enjoyed the greater share of silverware in a career that has spanned 23 years including 13 Premier League titles, four FA Cups and two Champions League successes.
At 29, Germany international Schweinsteiger is well on his way to enjoying similar success having won 15 major honours with the Bavarian giants and fully intends to follow the example set by two of European football's most revered veterans.
"Can I be compared to Francesco Totti or Ryan Giggs? Yes, absolutely," Schweinsteiger told France Football.
"They are two amazing players. At 40 years of age, Giggs is still going on playing at the highest level. He is remarkable.
"I am proud to have been at just one club. Were there any moments I was close to leaving? Yes, several times. But in the end the heart made the decision. Will I terminate y career at Bayern? It is impossible to reply.
"Here I am more than happy, but there could be surprises in the future. Moreover, I still have a few years to go on playing."
Schweinsteiger could line up against Giggs when United and Bayern meet in the quarter finals of the Champions League. The United player-coach played an instrumental role in ensuring his side overturned a 2-0 first leg defeat to Olympiakos in the previous round, but has not featured for the club since.
Pep Guardiola's side travel to Manchester next week having just retained their Bundesliga title. A 3-1 win over Hertha Berlin was enough to ensure the Bavarians retained the trophy with a record seven games remaining to play.