Batman and Superman will do battle in the sequel to this year's Man of Steel, according to statements released at Comic-Con in San Diego. The film is expected to release in 2015.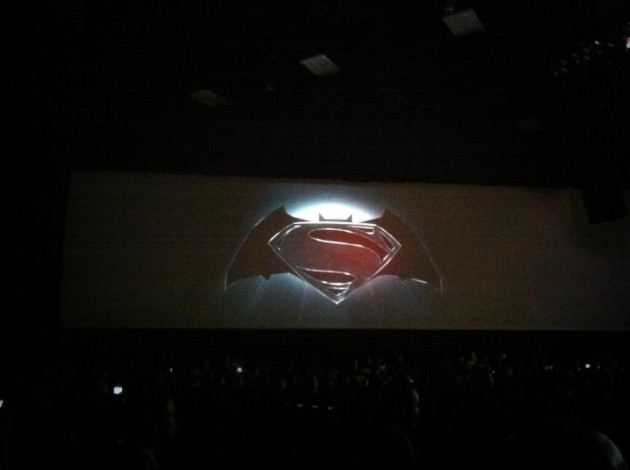 Superman star Henry Cavill will reprise his role as the Son of Krypton but the identity of the Dark Knight remains unknown, after Christian Bale confirmed he would no longer play Bruce Wayne/Batman.
In a perhaps less than glamorous announcement, Zack Snyder (who directed Man of Steel and will direct the sequel too) invited American actor Harry Lennix to read from Frank Miller's 1986 graphic novel The Dark Knight Returns.
Lennix, who played the role of Commander Lock in the Matrix trilogy and General Swanwick in Man of Steel, read:
"I want you to remember, Clark [Kent], in all the years to come, in all your most private moments, I want you to remember my hand at your throat. I want you to remember the one man who beat you."
Meanwhile, Snyder, whose directorial credits include 300, Watchmen and Sucker Punch, said he could not wait to begin working on the new project.
"I'm so excited to begin working again with Henry Cavill in the world we created, and I can't wait to expand the DC Universe in this next chapter. Let's face it, it's beyond mythological to have Superman and our new Batman facing off, since they are the greatest superheroes in the world," he declared.
A statement from Warner Bros says Man of Steel actors Laurence Fishburne (who played Perry White, the Daily Planet's editor), Amy Adams (Superman's love interest, Lois Lane) and Diane Lane (Superman's Earth mother) will reprise their roles as well.
On the technical side, David S Goyer will write the screenplay. His previous credits include Man of Steel and the Batman trilogy (Batman Begins, The Dark Knight and The Dark Knight Rises). The all-star backroom staff is completed by Christopher Nolan - the British director of all three Batman films and mind-bending thrillers such as Memento, Inception and The Prestige will serve as an executive producer.
Nolan took his cue for Batman from Frank Miller's comic-book re-imagining of the character. It recasts Batman as the antithesis of Superman, Batman knowing he's a criminal with Superman determined to behave like an overgrown boy scout. The fight between the two is a vicious clash of ideologies, which only one man can win.
Below is a frame from Frank Miller's The Dark Knight Returns. It is available from Amazon in print and Kindle editions.