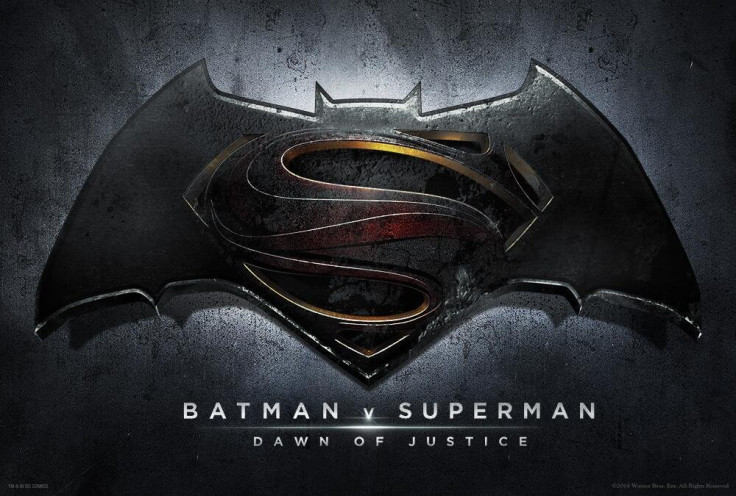 Looks like the premiere date for the first trailer of Batman v Superman: Dawn of Justice is finally revealed.
Fans might get to see the fist official glimpse of one of the most eagerly-awaited superhero films on 6 February, 2015 along with the release of Warner Bros's sci-fi action flick -- Jupiter Ascending, according to The Projection List.
Check out the screen-grab from the site, below: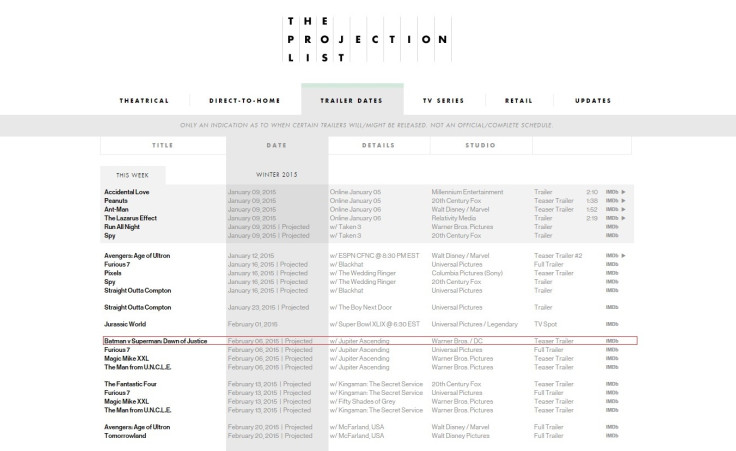 "This make perfect sense if it's true because Jupiter Ascending is one of Warner Bros Pictures larger films for this year and generating ticket sales with a Batman v Superman: Dawn of Justice teaser is smart business," reports DC Comics Movie.
While no official announcement regarding the trailer release has been made by the studio yet, there's a strong chance that these latest rumours could turn out to be true. Apart from The Projection List's prediction, Latino Review's resident scooper, El Mayimbe also posted the following tweet confirming the trailer release date:
So #BatmanvSuperman teaser trailer drops with JUPITER ASCENDING next month. Finally.

— Umberto Gonzalez (@elmayimbe) January 8, 2015
Meanwhile, here's the film's leaked 2014 Comic-Con trailer:
Batman v Superman: Dawn of Justice is slated to release on 25 March, 2016.