The first ever image featuring Ben Affleck, Henry Cavill and Gal Gadot together as Batman, Superman and Wonder Woman, respectively, in Batman v Superman may have been finally shot.
According to HNGN, the film's cinematographer Larry Fong shared an image of Batman v Superman photographer Clay Enos on set where he is reportedly conducting a special photo shoot with the three stars in their superhero attire.
What a fun, historic day. Thanks to everyone involved. "@larryfong: BTS of photographer @ClayEnos at work pic.twitter.com/Y3ensZm6r8"

— Clay Enos (@ClayEnos) 13 July, 2014
Enos didn't reveal any details about the photo shoot, but Fong shared his reaction to seeing the historic moment.
.@ClayEnos Not gonna lie; I got a bit of the chills there for a second.

— Larry Fong (@larryfong) 13 July, 2014
Although it is not confirmed, the possibility of the epic image being shot is quite strong as DC and Waner Bros reportedly plan to unveil a big surprise with regards to the film at the upcoming 2014 San Diego Comic Con. And what could be a bigger surprise for fans than to see the three iconic superheroes of the film together for the first time – not to mention fans getting their first look at the Wonder Woman costume.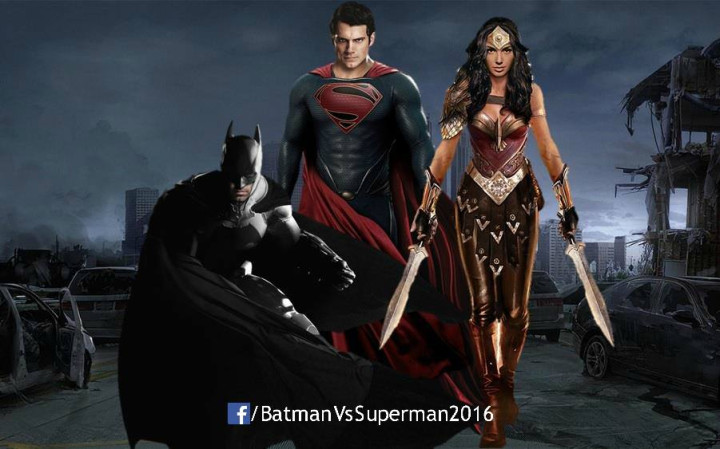 Meanwhile, Stan Lee, the creator of Marvel comic superheroes including Iron Man, Spiderman and The Avengers, really wants to be in rival studio's Batman movie, reports Batman-news.
"DC could probably make a lot more money with Superman and Batman if they announced that I'd have a cameo in it! People wouldn't believe it — they'd have to go to the theater to see it," Lee said during a press conference at London Film and Comic Con event held last week.