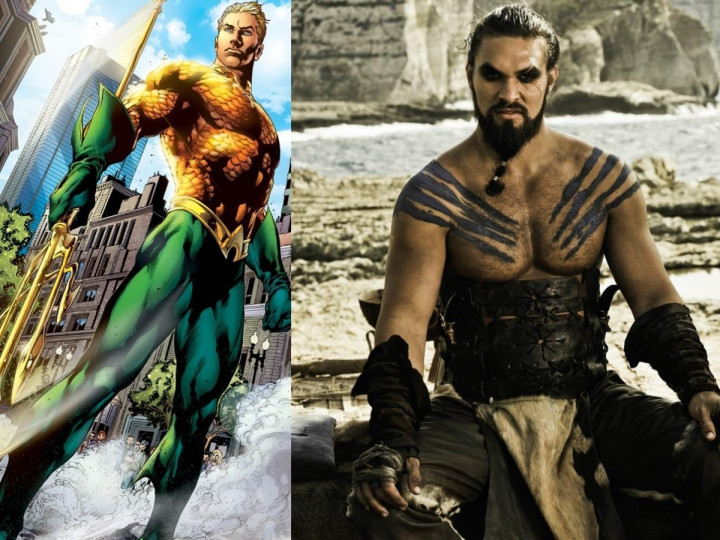 Rumours of Game of Thrones actor Jason Momoa playing Aquaman in Batman v Superman: Dawn of Justice and the Justice League film have been circulating for a while now.
Even though no official announcement has been made by Warner Bros regarding Aquaman's casting, HitFix claims that it's a done deal.
"While Warner Bros. hasn't made that announcement officially yet, HitFix can confirm that he will be playing the part, and that Zack Snyder has already finalised his designs for the character so shooting can take place soon," the report stated.
Aquaman is an integral part of The Justice League so it's only a matter of time before the producers find an actor for the part. It remains to be seen whether it will be Momoa or not.
The actor, famous for playing Khal Drogo in Game of Thrones Season 1, has previously denied these rumours.
He recently posted a very cryptic image on Instagram where he is holding a trident – Aquaman's weapon of choice. However, he's also showing his middle finger while doing so.
Maybe that's his way of rubbishing Aquaman rumours, maybe he's hinting that he is indeed playing the part or...maybe the man is simply posing with a trident.
Reports say Aquaman will have a very brief role in the already-crowded Batman V Superman. As for the rumours, the destruction caused in the Indian Ocean by the World Engine in Man of Steel gets Aquaman involved in the issue and in turn leads to him becoming one of the founding members of The Justice League.