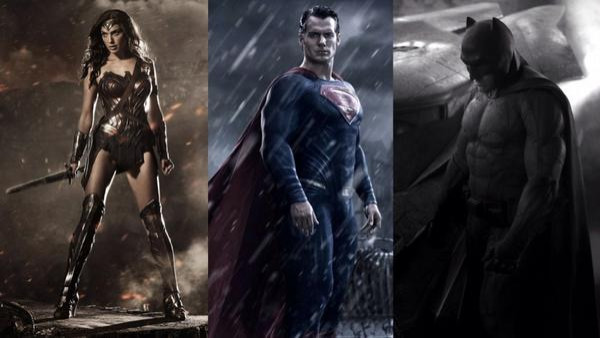 Warner Bros and DC have brought forward the release of Batman v Superman: Dawn of Justice to avoid a high profile box office clash with Marvel Studios' Captain America 3.
Zack Snyder's Man of Steel follow-up will now be released on 25 March 2016, with Cap 3 arriving on 6 May 2016.
Batman v Superman is taking the release date of Gerard Butler action movie Geostorm, which will be given a new date in due course according to Warner Bros.
The DC superhero clash had occupied the May 2016 release date first following a delay to filming, with Marvel being the ones who set up the box office showdown when they announced their sequel earlier this year.
Batman v Superman is a very important film for Warner Bros, who are planning to launch their own connected cinematic universe to rival Marvel's and who have already announced a Justice League movie will be made following the 2016 feature.
Henry Cavill returns as Superman, who following the climatic, destructive events of last year's reboot Man of Steel, will find himself confronted by Ben Affleck's Bruce Wayne, otherwise known as Batman. Gal Gadot will also feature as the big screen's first ever take on Wonder Woman.
Meanwhile Captain America 3 will see the returns of Chris Evans, Scarlett Johansson Sebastian Stan and directors Joe and Anthony Russo, who all worked together on this year's hit Captain America: The Winter Soldier.
Many had wondered which side would blink first, and now that question has been answered. It's entirely possible that Marvel's current huge success with Guardians of the Galaxy could have provoked Warner Bros decision, though that is entirely speculation at this time.