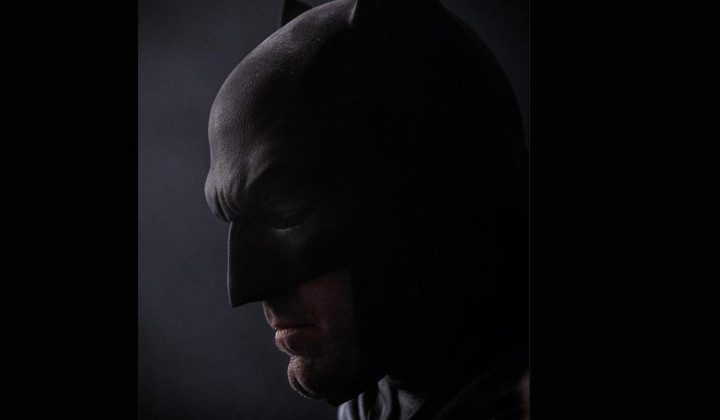 Details regarding the plot of Ben Affleck's new version of Batman have been revealed, hinting at a storyline involving a long and dark history for the Caped Crusader.
Affleck is currently filming Batman v Superman: Dawn of Justice in Detroit and, according to Badass Digest, his Bruce Wayne will be in his fifties and have been active as Batman for some three decades before the arrival of Superman on planet Earth and the events of 2013's reboot Man of Steel.
Their report states: "In this version Batman is still an urban legend, a creature of the night, and no one has ever taken his picture. But he's had plenty of adventures, and the Batcave includes a memorial centred around a tattered Robin costume."
In the Batman lore, the death of Robin – at the hands of The Joker no less, which could lead to a nod toward the iconic villain in Zack Snyder's movie – is important to the character of Batman and the loneliness he feels.That in turn could serve as an important plot point as he, Henry Cavill's Superman and Gal Gadot's Wonder Woman team up to create the earliest formation of the Justice League.
"I've heard more," the report says, "but I'm wary of crossing the line into spoilers. I do quite like this little tidbit, though, because it gives us a sense of a very different Batman than we've ever seen in the movies. This sets Affleck's version apart from Bale and the others easily - he's a quieter operator, not involved in blockbuster battles but in all sorts of badass vigilantism."
According to the report, Wonder Woman will also have been active for some time as the movie starts, working on a similarly low key level to Batman.
Batman v Superman: Dawn of Justice is set for release on 29 April 2016.