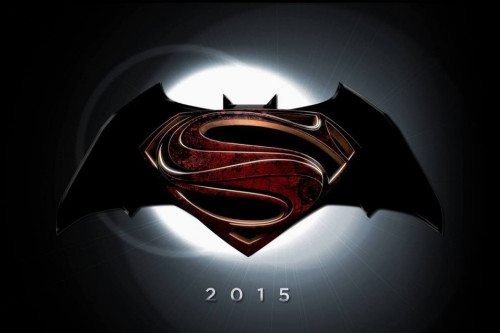 Batman vs Superman director Zack Snyder has found his Lex Luthor in The Social Network actor Jesse Eisenberg.
However, after the latest casting development was announced, negative reactions from fans started circulating online. The backlash was similar to when Ben Affleck was cast as Batman and when Gal Gadot was cast as Wonder Woman.
Here are a couple of reactions from fans regarding Eisenberg's casting as the megalomaniac villain, as per an E! Online report:
This picture sums up my thoughts on the @wbpictures casting news for #LexLuthor. c/o @ManofSteelMovie pic.twitter.com/PNmE8y68pw

— Will (@ProjectMelton) January 31, 2014
Jesse Eisenberg cast as Lex Luthor in 'Superman-Batman' ... cool, another role that will make me dislike him -_- — Katie Sommers (@KatieRadio1) January 31, 2014
[EXCLUSIVE] First poster for Zack Snyder's "Batman vs. Superman" leaked! Jesse Eisenberg as Lex Luthor revealed! pic.twitter.com/RTYl5XHerK

— E.J. Coughlin (@ejc) January 31, 2014
Jesse Eisenberg as Lex Luthor? Who's producing this movie? Nickelodeon? — KARA (@stedanchick) January 31, 2014
Linda Holmes, in an NPR report, argues that though Eisenberg is an unconventional choice to play Luthor, he might just be perfect for the part.
"I in no way intend to suggest that Mark Zuckerberg in real life is a smart, diabolical, ice-cold, inhuman, troubled, brilliant, conniving, hateful, maladjusted megalomaniac (referring to Lex Luthor's character). But the fictional one Aaron Sorkin wrote for The Social Network? Yes, he was all those things. And Eisenberg killed in that part."
Comparing his portrayal of the Facebook founder to shades that Luthor's character will (possibly) reflect in the film, Linda adds, "The invented movie version of Zuckerberg, in many ways, was Lex Luthor. He was the triumphant schemer, the frustratingly one-step-ahead guy who nobody loves but everybody fears. That doesn't mean that that's exactly what they're going for, but it certainly means there's no way to rule out Eisenberg being a great, Sorkin's-Zuckerberg-y Luthor."
Director Zack Snyder also weighed in on the casting decision. According to Snyder, what is great about Lex is that "he exists beyond the confines of the stereotypical nefarious villain," reports IGN.
He calls Luthor a complicated and sophisticated character whose intellect, wealth and prominence position him as one of the few mortals able to challenge the incredible might of Superman.
"Having Jesse in the role allows us to explore that interesting dynamic, and also take the character in some new and unexpected directions," adds the Man of Steel director.
Lex Luthor did not appear in last year's Superman reboot, Man of Steel, even though his company name Lexcorp did feature in a couple of scenes.
Gene Hackman played the role in the four Superman films opposite Christopher Reeve. Kevin Spacey took the part in 2006′s Superman Returns.