BMW has announced an upgrade to its all-electric city car, the i3. The new model, called the i3 94Ah, has a larger capacity battery which has boosted the car's range from 100 to 195 miles.
This increase sees the £28,000 ($41,000) BMW almost match the 215 mile range of the upcoming Tesla Model 3, which will cost around £30,000 when it goes on sale in late 2017. As before, BMW also sells a Range Extender version of the i3, which includes a small petrol engine that acts as a generator and has a range of up to 276 miles.
As the name suggests, the new i3 has a 94Ah battery, up from the 60Ah fitted to the current model, yet the new battery pack is exactly the same physical size as the old one.
The new i3 can also charge more quickly, with a full refill apparently taking three hours at the fastest public chargers; 80% takes 40 minutes, BMW says. The rear-wheel-drive i3 has 170 horsepower and can accelerate from 0-60mph in 7.2 seconds.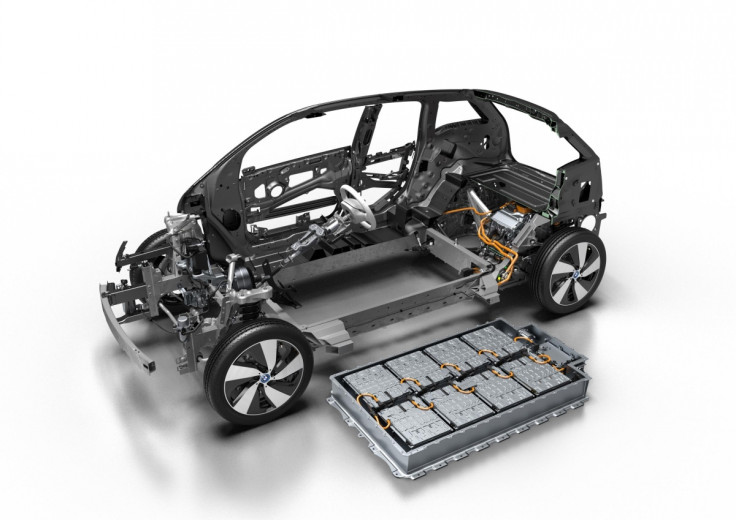 As IBTimes UK found out when we drove the original i3 back in 2015, the car is surprisingly quick off the line, almost completely silent, and incredibly easy to use. Its looks certainly divide opinion, but the interior is big and bright, and there is no denying the car's futuristic intentions.
Although physically identical to the original, the new i3 94Ah has two new paint options, Protonic Blue and Frozen Grey, which were previously exclusive to its bigger brother, the i8 hybrid sportscar.
The BMW i3 94Ah is available from July and starts at £27,830 for the all-electric model and £30,980 for the Range Extender edition. Both of these prices are after a £4,800 grant awarded by the government to buyers of hybrid and electric cars.