Iraqi government forces battling to take control of Islamic State-controlled Fallujah have faced a four-hour attack by the militant group in the city's southern district of Nuaimiya.
The Islamic State counter attack started at dawn, with the militant group sending a wave of six vehicles, all of them carrying explosives, towards the Iraqi troops, AP reported.
Despite the scale of the attack, which was supported by Isis snipers and fighters using secret underground tunnels, government forces were able to destroy the car bombs before they reached their lines, officers were quoted as saying.
Initial reports have stated that Iraqi forces did sustain some casualties in the clashes but the number of the injured or dead were not immediately forthcoming.
Iraqi forces have been carrying out intense ground and air attacks with US air support on the outskirts of Fallujah. Thousands of troops – along with elite combat troops and Iran-backed Shia militia – closed in on the city overnight and are reported to be preparing an offensive to retake it from Islamic State.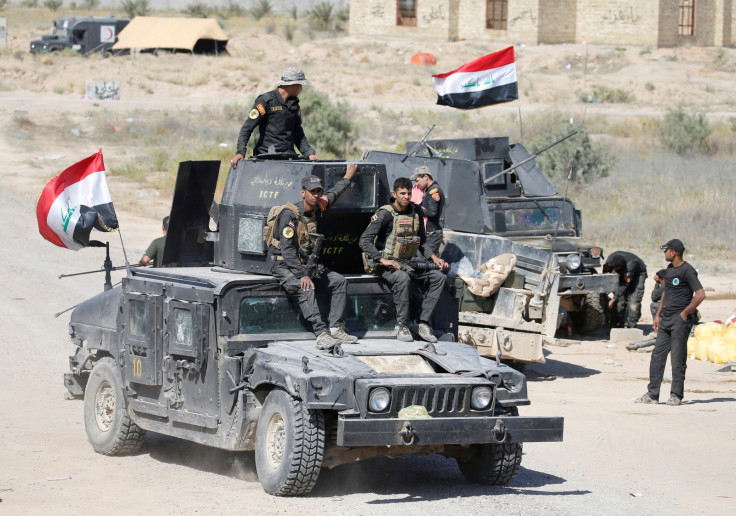 Fallujah, to the west of Baghdad, has been under Islamic State control for two years and prior to the recent assault was one of two major Iraqi strongholds held by the militant group along with Mosul.
Over the last two years the Sunni militant group has been able to build up formidable defences in the city and the advance by Iraqi counter terror troops is expected to be costly as they push north through Nuaimiya, an agricultural area.
The Iraqi army advance came days after the US confirmed that the jihadist group's most senior commander in Fallujah had been killed by an air strike.
Up to 50,000 civilians are reported to be trapped in the city, prevented from escaping by IS fighters.