After 100 days of the US-backed operation to dislodge the Islamic State from their largest urban stronghold 750,000 civilians continue to live under the militants' repressive regime.
As Iraqi forces celebrate the liberation of eastern Mosul – up to the banks of the river Tigris which roughly divides the city in two – the UN has warned 750,000 civilians who are remain living in the western sections of the city where fighting is expected to start in coming weeks.
Islamic State appears to have made a tactical retreat into the western half of the city after withstanding the Iraqi war machine for weeks.
Iraqi forces have indicated they are preparing for a renewed assault over the Tigris. Humanitarian organisations fear the fighting in the west of the city may be even more bloody than violence seen in the 100 days that proceeded it.
"We hope that everything is done to protect the hundreds of thousands of people who are across the river in the west. We know that they are at extreme risk and we fear for their lives," said Lise Grande, the UN's Humanitarian Coordinator for Iraq said in a statement.
Mosul, home to of 2.5 million prior to the Isis incursion across northern and western Iraq in the summer of 2014 and the country's second largest city, saw its population dwindle to 1.5 million under the militants' rule.
Since the outset of the offensive to retake Mosul contingency plans have been put in place to safeguard as many as one million civilians being impacted by the fighting.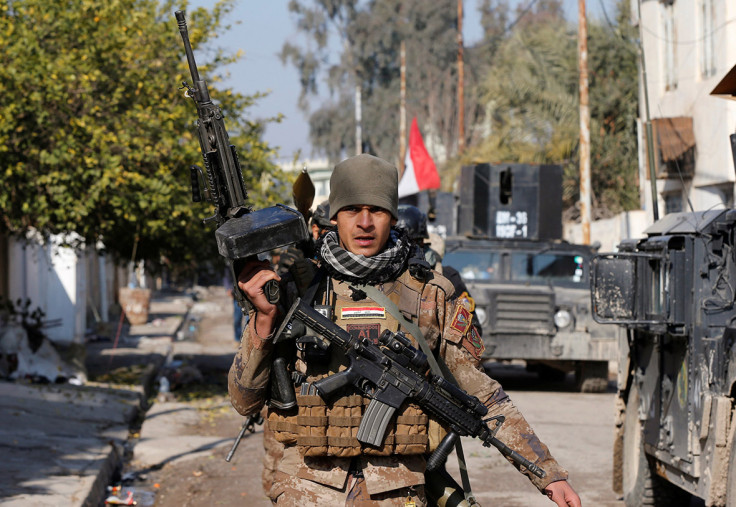 The UN has said to date, 180,000 people have fled the eastern sections of the city; more than 550,000 civilians have stayed in their homes.
"We don't know what will happen in western Mosul but we cannot rule out the possibility of siege-like conditions or a mass exodus," Grande said. "To date, nearly half of all the casualties from Mosul are civilians. It's terrifying to think of the risks families are facing. They can be killed by booby-traps and in cross-fire and could be used as human shields," she added.