Kurdish Peshmerga forces on Sunday (23 October) said that they have seized control of the town of Bashiqa near Mosul as the coalition continues their offensive against the terrorist group's last stronghold in Iraq.
Masoud Barzani, President of the Iraqi Kurdish region, told US Defense Secretary Ash Carter that the Kurdish fighters had been successful in liberating the town from IS (Daesh). According to Reuters, the capture of Bashiqa, if true, is the removal of one more obstacle for the Iraqi and Kurdish fighters on their way to Mosul.
A top US commander in Iraq, Army Lieutenant General Stephen Townsend, told Reuters that his information while limited "suggests that President Barzani is right, that there has been a considerable success at Bashiqa".
He added saying, "I have not received a report that says every house has been cleared, every Daesh (Islamic State fighter) has been killed and every IED (roadside bomb) has been removed."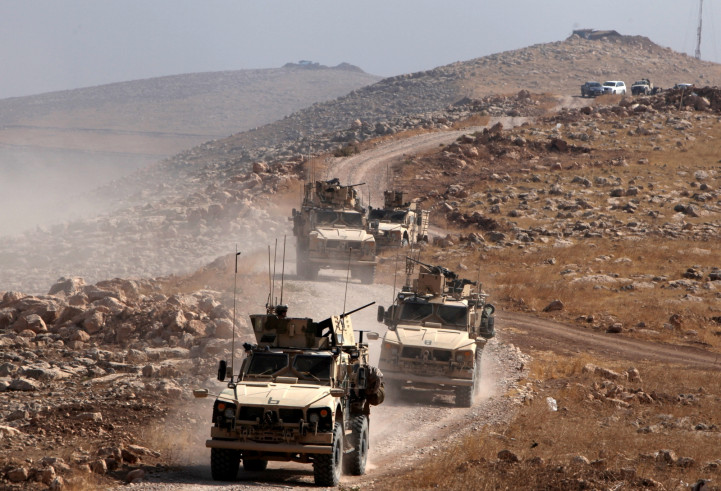 Meanwhile, Turkey has confirmed that its military troops have fired at Islamic State (Isis) positions near Bashiqa after receiving requests from the Kurdish fighters for assistance. On Sunday, Turkey's Prime Minister Binali Yildirim announced Ankara's involvement in the offensive.
"The Peshmerga have mobilised to cleanse the Bashiqa region from Daesh [ISIL]. They asked for help from our soldiers at the Bashiqa base. So we are helping the tanks with our artillery there," Yildrim elaborated, according to CNN Turk.
Relations between Ankara and Baghdad have been strained after Ankara sent several troops to train Kurdish fighters against Isis. Baghdad says that it is a violation of its sovereignty and demanded Turkey to withdraw even as Ankara ignored it, Al Jazeera reported. On Saturday, 22 October, Iraqi Prime Minister Haider al-Abadi refused an offer of Turkish involvement.
Turkey also claims that the use of Shia militias to take control of Mosul will displace its Sunni population and urged that the Sunni fighters it has trained to also play a role in Mosul.