Battle for Mosul: Low morale of Isis fighters revealed in commander's secret communique
An Isis commander revealed that some fighters are willing to 'hand themselves over to the kuffar'.
As the battle for Mosul intensifies in Iraq, an official letter from an Islamic State (Isis) emir to a commander in neighbouring Syria reveals that jihadi fighters are suffering from low morale. An unnamed emir based in the IS de-facto capital of Raqqa revealed that the organisation had problems with desertion before the jihadists lost the city of Manbij, in northern Syria.
In a three-page handwritten communique to the top Daesh (Isis) commander in the city, Abu Yahya al-Shami, a member of the group's War Committee said that any defectors should be killed and the jihadists should fight until the last man.
The letter, dated 8 August, was exclusively obtained by Newsweek, and was delivered just four days before Manbij was overran by Syrian Democratic Forces (SDF) – with many of their fighters fleeing.
The letter acknowledges that some fighters want to "hand themselves over to the kuffar", a derogatory term for non-Muslims, and offers brutal instructions on how to deal with these militants – offering a religious justification for killing them.
"Know that this is apostasy, so kill whoever it is established is doing this," writes the emir, "for whoever intends disbelief in the future has disbelieved in the present." After ordering the executions he tells al-Shami to execute defecting fighters, quash dissent in its ranks and imprison "bewitched" militants.
The term 'bewitched' is not clearly defined, but could mean fighters who have become disaffected with the group's extreme version of Islam or fighters who are psychologically tainted by conflict. The emir continues, signalling the group's 'fight to the last man' policy that hundreds of their fighters ignored in Manbij.
"Inform all our besieged brothers that we will never accept withdrawal and that they must endure even if only one of them remains; and that we have deemed licit the blood of any who withdraws without permission," the emir writes, according to a translation provided to Newsweek by Aymenn Jawad al-Tamimi, a research fellow at US-based think-tank the Middle East Forum.
Images of the letter were passed from a Free Syrian Army rebel in southern Turkey to Newsweek after he obtained them from a shari, or spiritual leader, of the Jabhat Fateh al-Sham — who cut ties with al-Qaeda in July.
The Mosul offensive began in earnest on Monday 17 October with military pressure coming from the Iraqi Army, Kurdish Peshmerga and other militias with support from US-led coalition airstrikes and tactical assistance. Peshmerga troops said they took a 77-square-mile area that surrounds Mosul on the first day of the operation.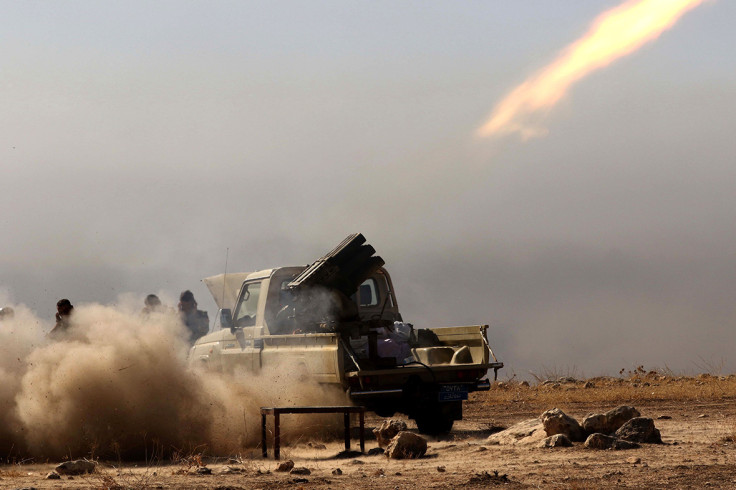 © Copyright IBTimes 2023. All rights reserved.