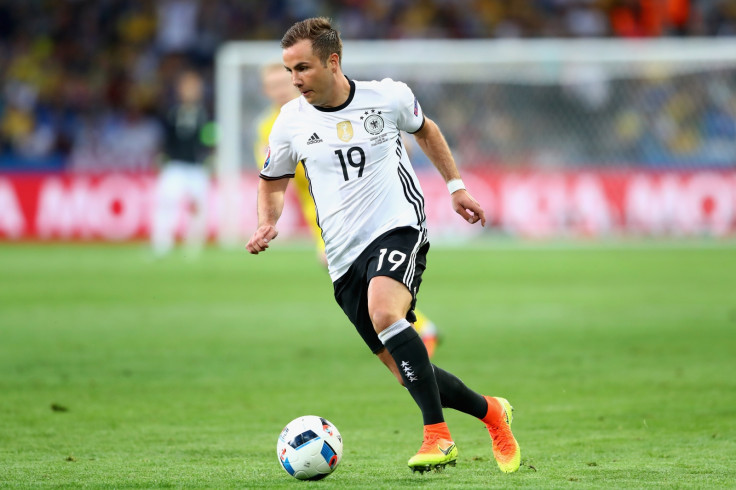 Bayern Munich chairman Karl-Heinz Rummenigge has confirmed that Mario Gotze could be on his way back to Borussia Dortmund. The Bundesliga Champions have held discussions with their prime rivals but no fee has been agreed thus far for the midfielder. Gotze signed from Dortmund in 2013 but has failed to hold down a starting spot for himself and is looking for more game time at Dortmund under manager Thomas Tuchel.
Gotze has managed only 27 starts in three seasons at Bayern and is hoping for more joy under Tuchel, who has already let go of three prime players in the form of Ilkay Gundogan to Manchester City, Henrikh Mkhitaryan to Manchester United and Mats Hummels to Bayern. They are looking to strengthen their squad and Gotze's availability has come at an opportune moment for Dortmund with the player aware of the footballing philosophy at the club.
"I wouldn't say a deal has been struck, but I can confirm that there have been talks with Borussia Dortmund as well as with his agent," Rummenigge told Sport1 television, as quoted by ESPN. "But it's not complete yet. The clubs must first reach an agreement over a transfer fee."
The news will come as a major blow to Liverpool, who were also interested in the player but have to now give up their pursuit of the midfielder. Jurgen Klopp managed Gotze during his time at Dortmund and was looking to reunite with the midfielder following his move to Anfield. Gotze himself was keen on staying in Bayern to see out his contract but Rummenigge believes the possibility of less game time has turned his head.
"He's been here for three years and it's not worked out," Rummenigge added. "It's not surprising that he has had a change of heart. He's 24 years old and he needs to be playing regularly."