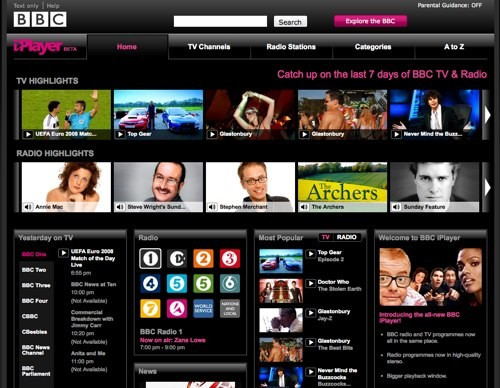 The BBC iPlayer will be coming to Sky TV customers later in 2012 for no extra cost and will be included as part of Sky Anytime+ service.
Since launching in 2007, the BBC iPlayer has proved incredibly popular across a range of platforms; in 2011 alone the service delivered a record two billion TV and radio programmes to customers.
The BBC said in a statement on 30 January that "later this year BBC iPlayer will be available to Sky homes directly on the living room TV. Using BBC iPlayer, audiences will enjoy the full complement of BBC programmes in a familiar, easy-to-use BBC iPlayer experience that helps audiences catch up on what they missed and discover new programmes to enjoy."
The on-demand service will be run through Sky's Anytime+ service, and while this was previously only available to Sky broadband customers, it will soon be available - along with the iPlayer - to all Sky TV customers regardless of their internet provider.
BBC Director-General Mark Thompson said he was delighted to be working with Sky, adding: "Having the BBC and Sky work together to further build on the BBC iPlayer success story can only be fantastic news for audiences."
Jeremy Darroch, Sky's Chief Executive, added: "Sky Anytime+ will go from strength to strength in 2012 and we are delighted that the addition of BBC iPlayer will allow Sky customers to enjoy the best of the BBC whenever they want."
The iPlayer is already available on a wide range of platforms, including Virgin Media, BT Vision, FreeSat and Freeview, as well as most games consoles, smartphones and tablets.
While the announcement does not say that iPlayer will be available to every Sky subscriber, the service is expected to be brought to "around five million" homes in 2012.