The BBC iPlayer is now available to all Xbox 360 users in the UK for free and features voice and gesture commands, thanks to Kinect integration.
Despite being available for several years on the PlayStation 3 and Nintendo Wii - as well as a whole host of mobile devices - the iPlayer makes a late arrival onto Xbox 360, but unlike its rivals from ITV, Channel 4 and Sky, it can be accessed for free and without an Xbox Live Gold account.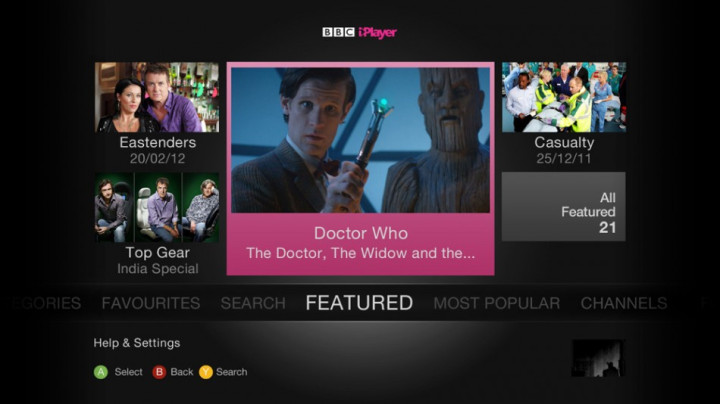 Daniel Danker, BBC general manager of programmes and on-demand, said: "Xbox is hugely successful in the UK. Given the BBC's goal to reach its entire audience, I'm particularly excited that the BBC will be bringing iPlayer to all Xbox users at no extra cost as part of Xbox Live's free membership."
Launched in 2007, the iPlayer has proved hugely successful for the BBC and is now available on a vast range of devices, from all major games consoles and smart TVs, to mobile phones, tablets and BT and Virgin set-top boxes.
Check out our hands-on review of the iPlayer app for Xbox 360 here.
Bringing the iPlayer to Xbox is a sign of the times, as more customers than ever choose to watch television on-demand and when it suits them, rather than when the programme is aired live, and this is yet another step towards the games console becoming the heart of our media consumption.
Stephen McGill, director of Xbox and entertainment for Microsoft, said: "We are delighted that BBC iPlayer is now available on Xbox LIVE. Xbox 360 was the best-selling console in the UK and globally last year, while Xbox LIVE is one of the UK's leading comprehensive VOD [video on demand] entertainment services on TVs."
The addition of BBC iPlayer now means that the Xbox 360 offers TV content from Sky, ITV, Channel 4, Channel 5, Netflix, LoveFilm and YouTube, as well as the BBC.
Initially the iPlayer on Xbox will provide television programmes only, but we expect to see radio added in a future update.
McGill added: "The way people interact with entertainment content is changing. Xbox Live is the only service in the world where you can search, discover and control TV, movies, video and music using voice and gesture via the power and magic of Kinect."
Adding Kinect support will mean that users will be able to issue spoken commands to their Xbox to find the programme they are looking for - great news for anyone who takes pleasure in shouting relentlessly at their television. It is worth noting that iPlayer for Xbox works fine without Kinect as well, just use the controller to find what you want.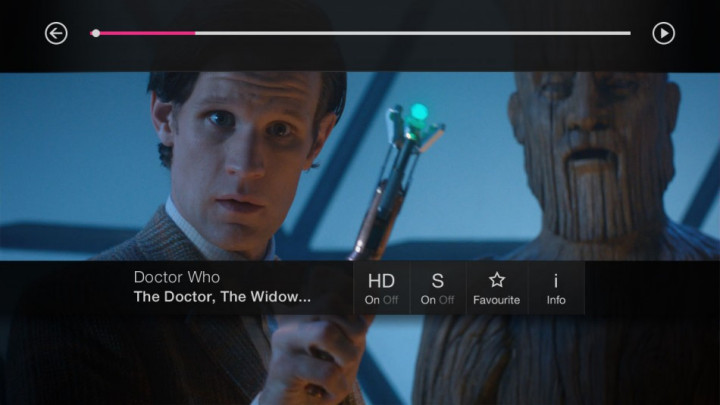 The BBC announced in January that it had served up more than two billion programmes through the iPlayer in 2011 alone, further underlining our addiction with on-demand TV and radio.
Further to that, access to the iPlayer through internet-connected televisions shot up in 2011 by more than 1,000 percent over the previous year.
The BBC iPlayer has taken far longer to reach our Xbox 360s than its rivals, we believe that Microsoft and the BBC took some time to negotiate a deal - as Microsoft would have wanted to charge for content, which goes against the Beeb's policy of providing its services for free.
Later this year, the iPlayer is set to be available to Sky customers for no extra cost as part of the Sky+ Anytime service - ITV Player is already available through Anytime.
The BBC iPlayer is available now for all Microsoft Xbox 360 customers and we'll be putting it through its paces very soon and bringing you our intitial thoughts.