BBC journalist Mark Lobel arrested for filming Qatar World Cup 2022 workers during PR trip gone wrong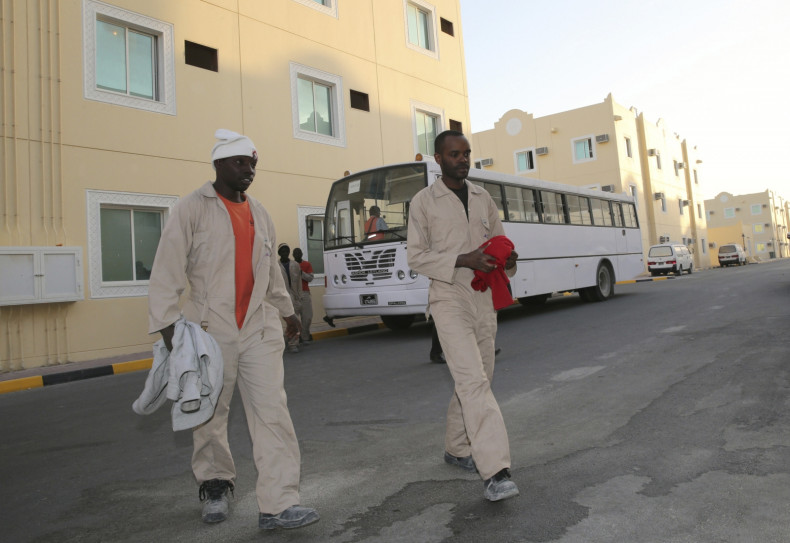 A BBC journalist has recounted the ordeal of his arrest in Qatar for attempting to film the dire conditions of low-paid migrant workers while on a PR trip to the Gulf country.
Mark Lobel, BBC's Middle East correspondent, was on his way with his crew to film a group of Nepalese workers when his vehicle was surrounded and led to a side road. Security officers seized media equipment and drove the journalists to their headquarters. There, the BBC correspondent, the cameraman, translator, and driver were interrogated by intelligence officers.
"The questioning was hostile. We were never accused of anything directly, instead they asked over and over what we had done and who we had met," said Lobel. The journalists had been followed since the moment they entered the country and were not allowed to make a phone call, according to Lobel. Later on, they were taken to the local prison.
After 13 hours of waiting and questioning, one interrogator allegedly shouted: "This is not Disneyland. You can't stick your camera anywhere". The group was released the next morning and allowed to join the press trip.
"So why does Qatar welcome members of the international media while at the same time imprisoning them?" Lobel asks. "Is it a case of the left arm not knowing what the right arm is doing, or is it an internal struggle for control between modernisers and conservatives?"
Lobel and his team were invited by the Qatar prime minister's office to join the press trip to see the new comfortable accommodation for low-paid migrant workers. Qatar's World Cup organising committee, which answers to Fifa, was helping to organise to tour.
Fifa released a statement saying: "Any instance relating to an apparent restriction of press freedom is of concern to Fifa and will be looked into with the seriousness it deserves".
The Gulf emirate nation came under intense scrutiny after investigations exposed the dire conditions of migrant workers, primarily Nepalese, who flock into one of the world's wealthiest nations to find jobs in construction. The spotlight has been put on the infamous kafala system which regulates the work structure.
According to the kafala, local citizens and companies have the power to issue official work visas and residency status to migrant workers. Most migrant workers go through recruitment agencies in their countries of origin in order to obtain a sponsor, usually paying high fees ranging from $700 to $3,500 (£440 to £2,200).
Employers view their employees as owned property and therefore engage in abusive actions such as seizing the migrants' passports and restricting their freedom of movement. An astonishing 90% of migrant workers in the country have their passport confiscated by their employer.
This mistreatment amounts to a blatant breach of the right to freedom of movement, according to Amnesty International, which released a damning report in November 2014.
Since then, Qatar has implemented a wage protection scheme. At least 450 companies have been barred from working in the country and more than $6m (£3.8m) worth of fines have been given to firms mistreating workers.