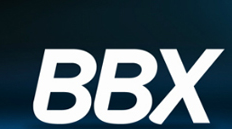 Research in Motion has announced that its future smartphones will share features and design cues with the PlayBook tablet.
After a tough month for RIM, the BlackBerry manufacturer will be hoping that the recently announced BBX will save the day, and indeed the company, by announcing that future phones will have an impressive 1024x600 resolution and 16:9 aspect ratio.
RIM will be hoping that the BBX operating system will draw a line under recent woes at the Canadian firm, with a three-day network blackout, tumbling share price, PlayBook 2.0 delays and price cuts, and falling market share plaguing the company.
Alec Saunders, vice president of Developer Relations and Ecosystem Development at RIM told PCMag.com that BBX would move BlackBerrys away from the screen and keyboard layout, and instead focus on a new, all-touchscreen design.
Saunders said: "Look, if you build [an app] for the PlayBook, then it will run on BBX. We have maintained aspect ratios, BBX also has the ability to upload multiple dimension graphics...[and the standard resolutions] are the same as PlayBook."
BBX will see BlackBerry phones and the PlayBook become united under one operating system - much like how the iPad and iPhone both run the same version of iOS. This should lead to more apps being made available for RIM devices, as developers only have to code one app for all BlackBerry products.
Uniting the product lines and talking of an all-touchscreen interface would suggest that future BlackBerrys will not feature a tactile QWERTY keyboard, which may not go down well with the ever-decreasing BlackBerry faithful.