The British Chambers of Commerce (BCC) has downgraded the economic growth projections for the UK economy as a result of the uncertainty created by the Brexit vote.
The business group predicts the economy will expand 1.8% this year, down from the 2.2% forecast made before the EU referendum in March.
Weaker consumer spending and a large fall in investment were the main reasons for the downgrade.
Yet the BCC also says the post-Brexit slide in the pound will help exporters and that the UK will avoid recession.
It predicts the economy to expand 1% in 2017 — down from the previous forecast of 2.3% — and grow 1.8% in 2018.
Quarterly growth in the final two quarters of 2016 is forecast to slow down to just 0.1%.
"Although individual businesses continue to report strong trading conditions, the overall picture suggests a sharp slowdown in UK growth lies ahead," said Adam Marshall, acting director general of the BCC.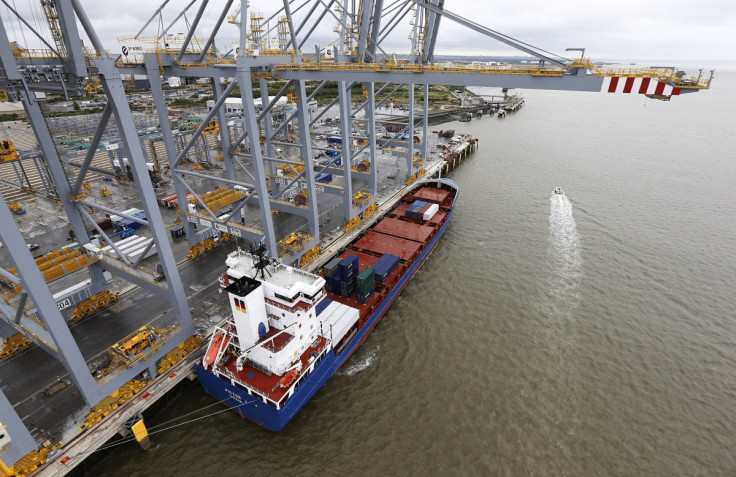 "Our forecast suggests that the UK is likely to avoid a recession, but with the health warning that businesses are still digesting the result of June's EU referendum and the challenges and opportunities to come.
"The value of sterling, the shape of future trade relationships, the status of EU nationals in the UK workforce and other factors will all influence business confidence over the coming quarters."
'Downside risks'
The BCC is a national body of 52 accredited chambers of commerce representing thousands of large, medium and small businesses across the UK.
At the end of the forecast period in 2018, the business group expects the UK economy to be £43.8bn ($58.1bn) smaller as a result of the downgrades.
Suren Thiru, BCC head of economics, said: "Despite the likely improvement in the UK's net trade position, the significant imbalances currently facing the UK economy are expected to persist through the forecast period, with a continued over-reliance on services and consumer spending as key determinants of UK economic growth.
"While the longer-term outlook for the UK economy is highly uncertain the risks are on balance tilted to the downside, with the deep-rooted structural issues, such as the size of the UK's current account deficit, leaving the UK increasingly exposed to economic shocks."