Britain needs to clarify how much it will have to pay to leave the European Union, the EU's chief Brexit negotiator has urged.
Michel Barnier said that before any transition deal and future trade ties could be agreed, UK Brexit secretary, David Davis, needed to be more open on what Britain's contribution to a divorce deal.
He said he had read the raft of policy papers published by the UK over Brexit issues such as customs control and justice.
But he was still concerned at the progress of talks and wanted the British government to be clear on its position on money.
"We need UK positions on all separation issues. This is necessary to make sufficient progress. We must start negotiating seriously. We need UK papers that are clear in order to have constructive negotiations.
"And the sooner we remove the ambiguity the sooner we will be in a position to discuss the future relationship and to a transitional period.
"The EU 27 and the European Parliament stand united. They will not accept that separation issues are not addressed properly," Barnier said.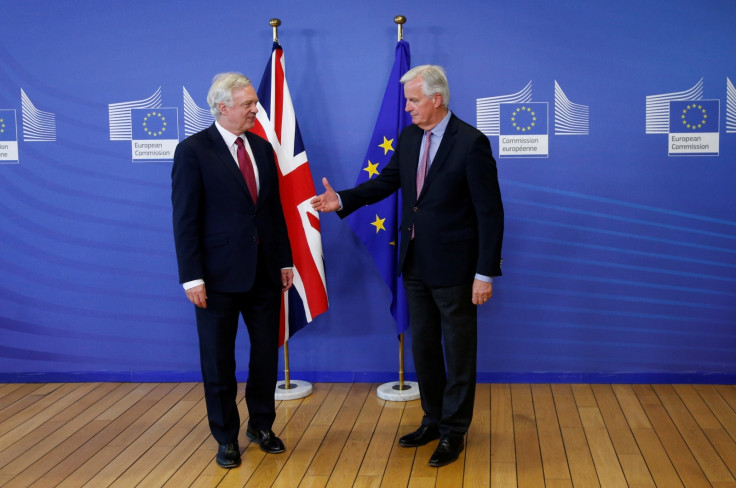 His comments come as Brussels hosts the third round of Brexit talks which last until Thursday (31 August). Davis said the talks were about "driving forward technical details" of Brexit and that UK's position was clarified.
"We want to lock in the points where we agree, unpick the areas where we disagree and make further progress on the whole range of issues," Davis said.
The talks come after the Labour party has promised to keep Britain in the customs union and the single market after Brexit to avoid a hard exit.
But European leaders want the UK to agree to a financial settlement, as well as the Irish border and Eu citizens' rights before any future relationship with Brussels can be hammered out.
The UK is set to leave the EU in March 2019 but there is a dispute over Britain's liabilities to Brussels given that this deadline is nearly two years before the end of the seven-year budget agreed under the previous prime minister, David Cameron.
There are some estimates that the UK will have to pay up to €75bn, including the UK's share of pension liabilities and unpaid bills.