The Beatles celebrate a huge milestone today (1 June). Their iconic album, Sgt Pepper's Lonely Hearts Club Band, marks its 50th anniversary, no doubt prompting many fans to dust off their vinyl records in search of fond memories.
Released on 1 June 1967, the concept aspect of Sgt Pepper cast The Beatles in a new light for those who had enjoyed their previous traditional pop albums. Paul McCartney, John Lennon, Ringo Starr and George Harrison were applauded for crafting what is widely deemed to be "the world's first concept album". The rest, as they say, is history.
Tristan Fry, who has worked with the likes of Frank Sinatra and Elton John, was one of the many musicians who contributed to Sgt Pepper. The 75-year-old drummer played the timpani on the album's final track, A Day In The Life, which was co-written by McCartney, 74, and Lennon, who died in 1980.
Discussing the impact of Sgt Pepper on pop culture over the last five decades, Fry told IBTimes UK: "Looking back now I can appreciate how being involved in the recording of Sgt Pepper's Lonely Hearts Club Band was a complete privilege. It was an astonishing moment in time for the evolution of popular music though obviously none of us realised it then."
Fry added: "I'm sure I speak on behalf of the other musicians on the sessions when I say that we never thought that the recordings would resonate with so many people nor for so long." The percussionist is still active and played the timpani at the royal wedding of Prince William and Kate Middleton in 2011.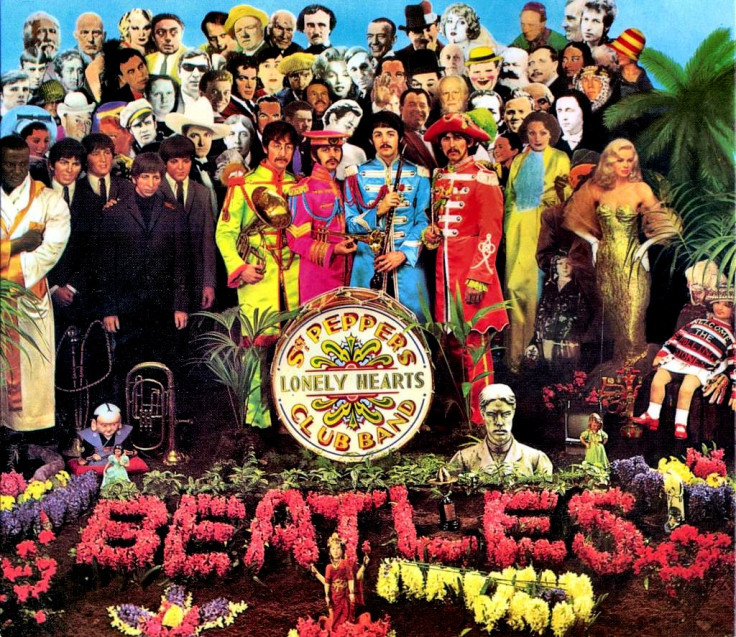 Fast forward 50 years and Sgt Pepper is on course to return to number one on the UK charts. Thanks to its re-issue, the double-sided album had shifted an additional 24,000 copies according to the Official Charts Company's midweek update, meaning it could replace Ed Sheeran's Divide. Sgt Pepper would certainly be comfortable at the chart summit having spent a staggering 27 weeks at number one in 1967 and 1968. The record is certified platinum 17 times by the British Phonographic Industry (BPI) and has sold 5.1 million copies in the UK.
In celebration of its 50th anniversary, music licensing company PPL has released the most-played songs on the album compiled between 2000 and 2016. Fry will be pleased to learn that A Day In The Life tops the list followed by Lucy In The Sky With Diamonds. Coming in at three is the album title track while With A Little Help From My Friends and When I'm Sixty Four rounds off the top five.
Most-played songs on Sgt Pepper's Lonely Hearts Club Band
1. A Day In The Life
2. Lucy In The Sky With Diamonds
3. Sgt Pepper's Lonely Hearts Club Band
4. With A Little Help From My Friends
5. When I'm Sixty Four
6. She's Leaving Home
7. Getting Better
8. Lovely Rita
9. Good Morning Good Morning
10. Being For The Benefit Of Mr Kite!
11. Fixing A Hole
12. Within You Or Without You
13. Sgt Pepper's Lonely Hearts Club Band (Reprise)
Listen to The Beatles' Sgt Pepper's Lonely Hearts Club Band on Spotify: