Sgt Pepper's Lonely Hearts Club Band – one of the most influential music albums of all time – is set to turn 50 this year. To celebrate the anniversary of the Beatles' seminal eighth album, Liverpool has announced a three-week festival centred on the 13 tracks featured on it.
Released on 1 June, 1967, Sgt Pepper's is hailed as the first-ever "art rock" album, hence is fitting that the festival will feature an eclectic mix of local and international artists. The events will take place at locations across the city, including Liverpool's Royal Court, Hope Street, Woolton Picture House, Camp Hill, Tate Liverpool, St George's Hall and Aintree Racecourse.
"It's never been done before for an album, but Sgt Pepper is something extraordinary, though there may have been moments when we wished it had fewer tracks," the celebration's artistic director Sean Doran said. "It's got that grab, everyone got it, everyone was up for it."
Like the album's side A and B, the festival is split into two parts. The first half of the extravaganza kicks off with Mark Morris Dance Group performance between 25 and 27 May, followed by the rest of the Side A events until 5 June.
Side B events kick off from 8 to 11 June and end with a finale based on the closing track titled A Day In The Life, on 16 June.
According to The Guardian, Sir Paul McCartney has given the event a thumbs-up, but is not expected to attend it and neither is his Beatles band-mate Ringo Starr.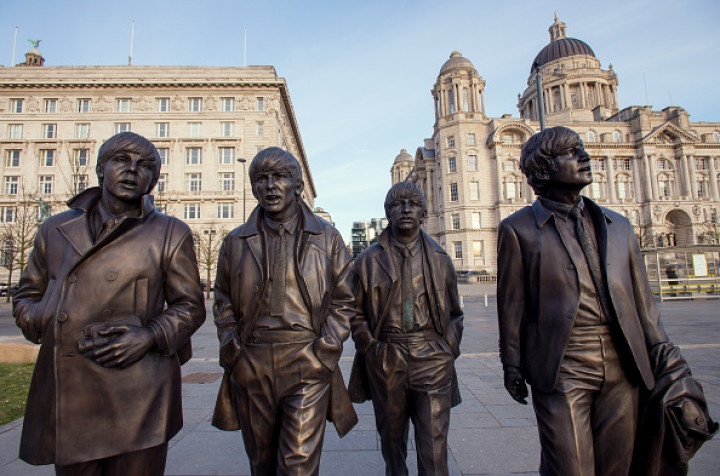 Check out the album-specific events that have been planned for the anniversary celebrations:
Side A
Sgt Pepper's Lonely Hearts Club Band - Mark Morris Dance Group will premiere Pepperland, with a score inspired by Beatles tracks.
With a Little Help From My Friends - Turner Prize-winning artist Jeremy Deller will unveil two public art commissions on the themes of friendship and self-sacrifice.
Lucy in the Sky with Diamonds - French pyrotechnic specialists GroupeF and US electronic composer Scott Gibbons will put on a light show.
Getting Better - DJ Spooky will create a performance and audio-visual installation.
Fixing a Hole - US artist Judy Chicago will create a mural on the side of the grain silo on Great Howard Street.
She's Leaving Home - Liverpool youth theatre company 20 Stories High will take over people's living rooms in Toxteth to stage a new play about home and housing.
Being for the Benefit of Mr Kite - Aintree Racecourse will host an event inspired by John Cage's Musicircus.
Side B
Within You Without You - Indian musicians will perform at St George's Hall.
When I'm Sixty-Four - Sixty-four choirs from the city will come together to perform a mass sing-along on BBC Radio Merseyside.
Lovely Rita - Cabaret performer Meow Meow will lead a procession featuring a 300-strong brass band up Hope Street.
Good Morning Good Morning - Theatres, clubs, galleries and music venues will open their doors at the crack of dawn on 9 June.
Reprise - An artist will perform incognito in a surprise venue, on 9 June.
A Day in the Life - Writer Frank Cottrell-Boyce and film director Carl Hunter will screen a documentary on 1 June.