Roger Waters is not a fan of Bob Dylan's latest album. The Pink Floyd frontman has criticised Dylan's collection of Frank Sinatra covers, suggesting the album was used simply as a reason to continue touring.
Dylan, 76, released his 38th studio album Triplicate in March 2017 covering Sinatra tracks like My One And Only Love, Stormy Weather, The Best Is Yet To Come and Once Upon A Time. The three-disc record received rave reviews from critics but Waters is far from impressed by the Nobel Prize winner's big band renditions.
When pressed on the war theme on his new solo album, Is This The Life We Really Want, Waters, 73, remarked to Billboard: "I haven't got time to do an album of Frank Sinatra covers."
The rocker then explained: "Bob Dylan, for instance, which is weird. You go, 'F**k me Bob, what is wrong with you? Why would you do that?' I guess it's because he can't bear the thought of not being on the road and he couldn't think of anything else to do. I can't believe he really has an affinity for all that schlock. But maybe he does."
Dylan is notorious for having toured endlessly throughout his lengthy career and the 2017 edition of his Never Ending Tour spans 57 shows across North America and Europe. Although Triplicate did not perform well on the US Billboard 200 chart, peaking at a lowly number 37, it fared slightly better in the UK reaching number 17.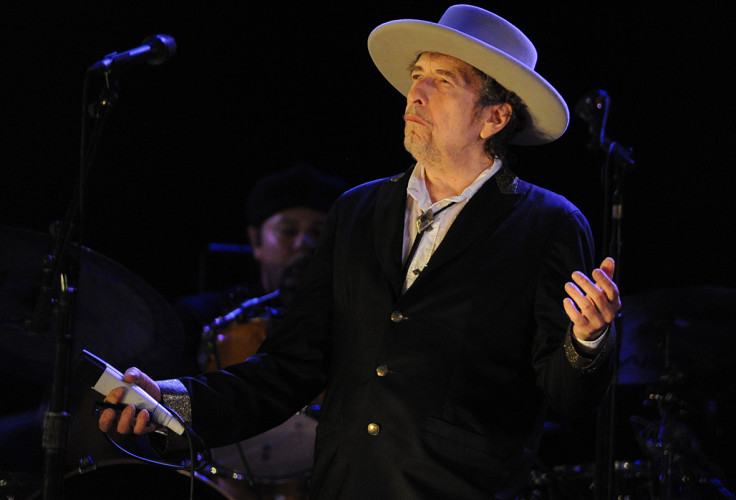 Is This The Life We Really Want is Waters' first solo album in 25 years and is set for release on 2 June. Titled after a quote from US President Donald Trump, Waters tackles political issues which should come as no surprise given the outspoken musician has publicly denounced the new administration.
Addressing the polarising POTUS, Waters said: "The people who believed all his b******t about making America great, getting their jobs back, are going to realise sooner or later it was all a confidence trick and he doesn't give a s**t about them. He doesn't care about anybody but himself – it's his shtick."
Listen to Bob Dylan's cover of My One And Only Love: