'Beautiful' Bella Thorne drives fans wild with racy photo: 'Nice outfit'
Bella Thorne has shared the snap on Instagram.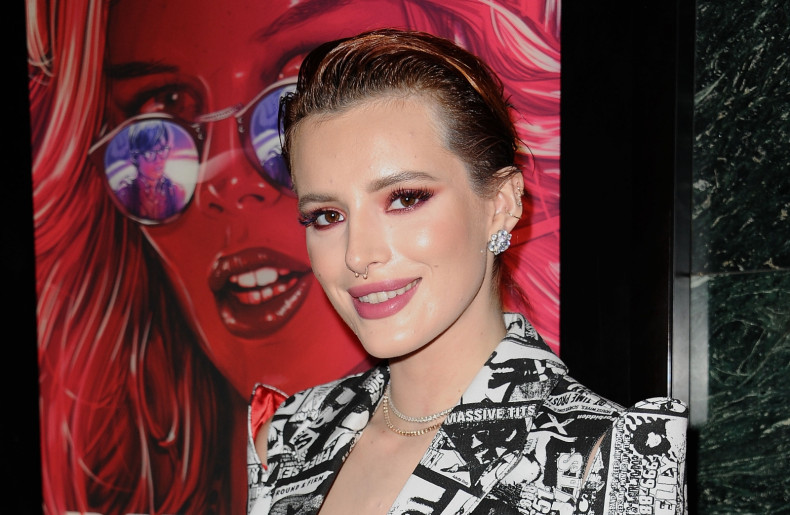 Bella Thorne continues to prove she is a trendsetter. The Famous In Love actress has once again sent social media into a meltdown with a photo of herself wearing a jaw-dropping outfit.
Taking to Instagram, the former Disney star, who has been flaunting her figure in risqué outfits in recent months, shared a photo of her in a two-piece ensemble that leaves little to the imagination.
Wearing a bright red sheer top with leather straps, the 20-year-old singer/actress is seen exposing plenty of legs in lace-up Daisy Dukes while facing away from the camera. She is also seen holding onto a denim jacket with her left hand while caressing her luscious locks with her right hand.
She accentuates her look with gladiator pumps, a large round-shaped watch and bracelets.
"Wait till you see our music video @borgore," she wrote next to the snap she shared with her fans on the photo-and-video-sharing application.
The racy picture has sparked a fan frenzy, with many taking to the comments section to praise Thorne for wearing a "nice outfit".
A fan commented, "Such a you outfit ", while another said, "Awesome shorts".
"Looking so beautiful... ," a third said.
"This is a work of art ," someone else said.
However, Thorne's eye-catching outfit did not go down well with some of her fans raising questions about wearing such dresses.
"I'm lovin' that these former Disney girls are getting wild. My kind of role models. Keep up the good work," a fan sarcastically said about Thorne's outfit.
Another fan said, "I don't wanna you as this form. I wanna old Shake it Up! era's Bella if she exists."
A fan joked about the mini shorts, saying, "You can make them yourself with high waist jeans and any kind of red rope. Lol", while someone else added, "Oh my where did modesty go."