A photographer who documented Peru's Nazca Lines in beautiful black and white pictures has responded to the recent Greenpeace publicity stunt at the site, saying he is not surprised at the backlash.
Edward Ranney released his book 'The Lines' in August. It is a collection of images of the ancient geoglyphs, created on the arid plains of the Peruvian desert over 1,000 years ago.
Greenpeace sparked international outrage earlier this year when activists allegedly damaged the Nazca Lines by breaking into a prohibited area surrounding the ancient site to put up a banner reading "Time for a change, the future is renewable."
Peru's deputy culture minister Luis Jamie Castillo described the work as a "slap in the face" to "everything Peruvians consider sacred".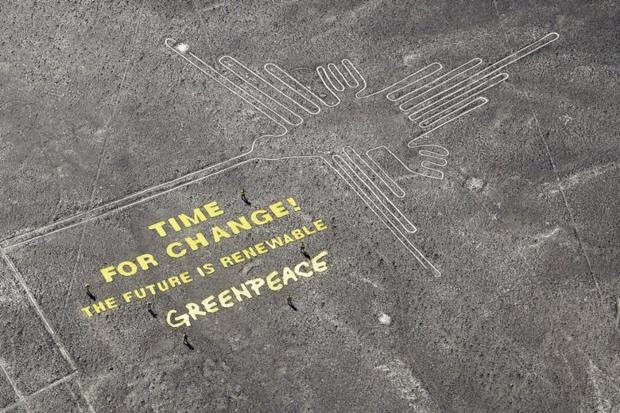 Following the stunt, Greenpeace issued a formal apology. "Without reservation Greenpeace apologises to the people of Peru for the offence caused by our recent activity laying a message of hope at the site of the historic Nazca Lines. We are deeply sorry for this. We fully understand that this looks bad."
Speaking to the Smithsonian Magazine, Ranney said: "A lot of people are really outraged, and rightly so. Any time anyone walks on the pampa, those footprints don't go away—[the lines] are there because it never rains there. It brought a lot of attention suddenly to the lines, to the Nazca, but it did so in a very unfortunate way."
Ranney has been photographing sites in Peru for over 50 years. He said that with The Lines, he wanted to show the geolyphs from ground level – most images are taken from an aerial view, showing their huge scale.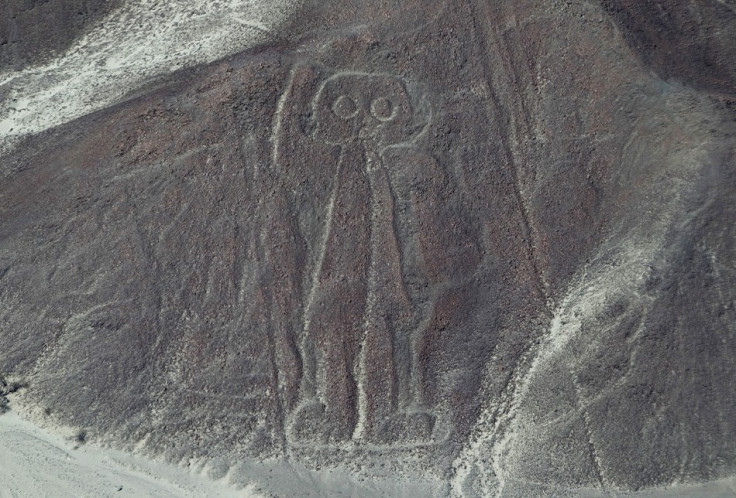 "Most of the pictures that we see of the lines are taken from airplanes, and it emphasizes the graphic nature and real mystery of how these things came into being. My interest, because I couldn't get high enough to photograph from the air, was the foothills.
"I wanted to stick to working to the ground. And I found that the more I saw different patterns, the more intriguing it became, because these lines really change the landscape. For a landscape photographer, it's an exciting project to go into these areas and work in these spaces that is somewhat forbidding and most contemporary travellers don't even get near."
For more images of Ranney's Nazca Lines images visit Smithsonian Magazine.