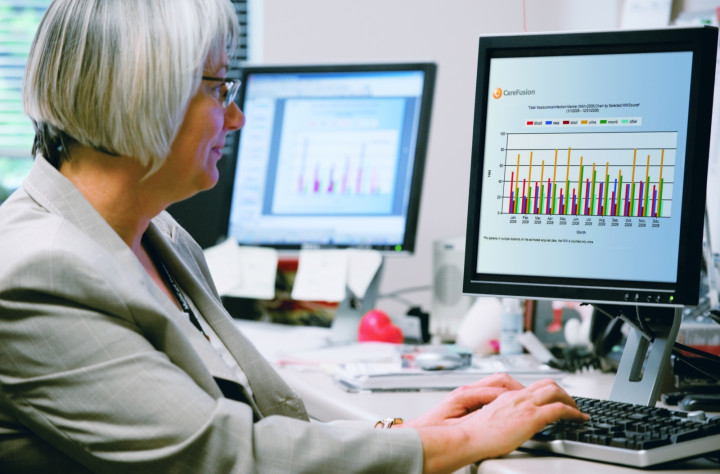 US medical technology firm, Becton Dickinson & Co, agreed to acquire its peer CareFusion in a multi-billion-dollar cash and stock deal, as the healthcare sector in the country is consolidating at a faster pace.
Becton Dickinson will pay $12.2bn (£7.6bn, €9.7bn) or $58 per share for CareFusion, which makes infusion pumps and other medical devices. CareFusion shareholders will receive $49 in cash and 0.0777 of a Becton Dickinson share for each share of CareFusion.
The deal has been approved by the boards of both companies. Becton Dickinson shareholders will have about 92% holding in the combined company, while CareFusion shareholders will own about 8%.
"The combination of the two companies' complementary product portfolios will offer integrated medication management solutions and smart devices, from drug preparation in the pharmacy, to dispensing on the hospital floor, administration to the patient, and subsequent monitoring," Becton Dickinson said in a statement.
"The combination will improve the quality of patient care and reduce healthcare costs by addressing unmet needs in hospitals, hospital pharmacies and alternate sites of care to increase efficiencies, reduce medication administration errors and improve patient and healthcare worker safety."
Becton Dickinson makes medical products such as disposable needles, syringes and intravenous catheters, while CareFusion makes products such as infusion pumps.
The transaction is expected to close in the first half of 2015, subject to regulatory and CareFusion shareholder approvals.
"With the targeted cost savings we have identified and the growth opportunities we see in bringing CareFusion products to more patients and healthcare workers around the world, we expect this transaction to create meaningful value for our shareholders, customers, employees and other stakeholders," said Vincent Forlenza, CEO of Becton Dickinson.
"As part of BD, we see new growth opportunities for our products in global markets, new value we can create for our customers and new opportunities for our employees as part of what will become one of the largest, global leaders in med-tech," CareFusion CEO Kieran Gallahue said.
The transaction comes as US healthcare sector is consolidating in line with cost-related reforms in the country, following President Barack Obama's Affordable Care Act.
For the first nine months of 2014, M&A activity in the sector topped $346bn, compared to $212bn in the same period last year, according to data from Thomson Reuters.