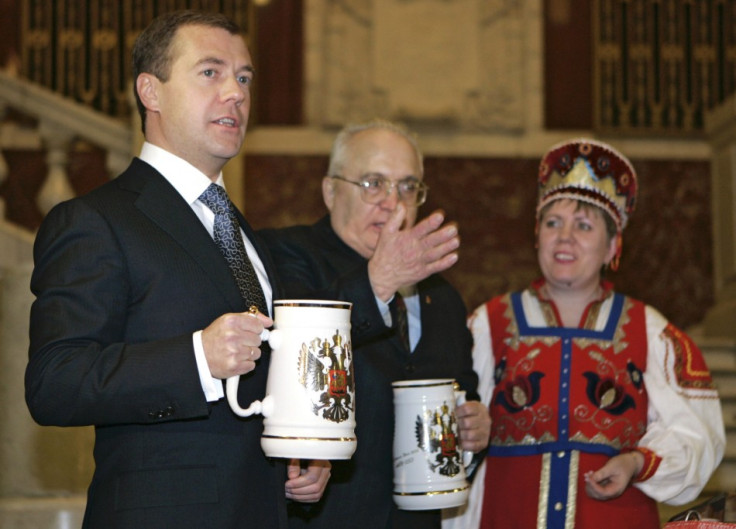 Beer has just become officially classified as alcoholic in Russia, after President Dmitry Medvedev signed a bill to try and grasp control on sales of the drink.
Before the bill passed, anything less than 10 percent alcohol has been classified as a foodstuff.
The historic move will allow ministers to regulate beer in the same way they regulate spirits, hopefully going some way to monitor Russian alcohol consumption, which is already twice the critical level set by the World Health Organisation.
Beer sales have increased by more than 40 percent in Russia over the past decade, which led minsters to apply a 200 percent tax hike on the beer industry to try and reign in consumption.
However, beer is still available at all times of the day and challenges the stereotype of Russia preferring vodka. Vodka sales have fallen by nearly 30%.
The new bill will restrict alcohol from being sold between certain hours and in unlicensed stores, as well as reducing the amount of advertising. The measure will come into effect from 2013.
Vadim Drobiz, Director of the Centre for Federal and Regional Alcohol Market Studies, told Bloomberg: "The law brings some order into the sale of beer."