Belfast Riots: Loyalist Apology and 'Positive' Emergency Talks Raise Hopes of Peace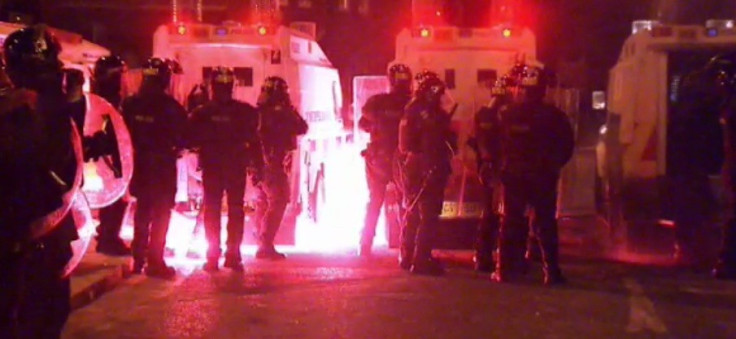 The recent outbreak of violence in Belfast has prompted an unexpected apology from one of Northern Ireland's most prominent Protestant orders, and "encouraging" talks involving the country's first and deputy first ministers.
The violence has occurred over three consecutive evenings, and resulted in more than 60 police officers being injured following a republican parade near the Carlisle Circus area of the city.
It was feared the violence would continue into 29 September, where there will be a loyalist parade to mark the 100th anniversary of the Ulster Covenant.
But now the Royal Black Institution (RBI), a Protestant society which played a key role in sparking the recent disturbance, has apologised to Catholic clergy for the provocative behaviour displayed by a section of its membership.
An RBI band played a controversial anti-republican anthem called the Famine Song outside the Catholic St Patrick's church on 12 July.This action prompted Northern Ireland's Parades Commission to impose severe restrictions on Belfast's loyalist bands - engendering widespread resentment within the Protestant community, which erupted during the Castle Circus parade on 2 September.
In an open letter, the RBI's sovereign grand master William Farr said: "We have always had good lines of communication with the Roman Catholic Church and we would intend to continue to maintain and consolidate these, away from the public gaze."
Sinn Fein's Gerry Kelly described the apology as a "step in the right direction", raising hope that tensions could be lowered before the rally on 29 September.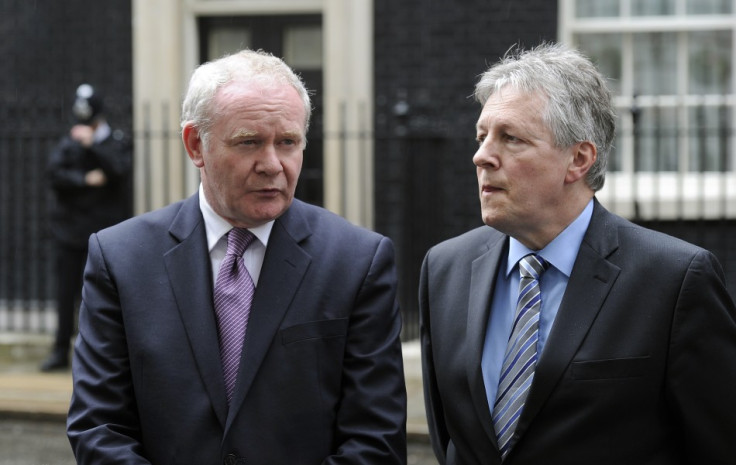 Emergency talks
Following the third night of violence, Northern Ireland's first and deputy prime minister Peter Robinson and Martin McGuinness held an emergency meeting to discuss the ongoing tensions in Belfast.
In a statement, Robinson and McGuinness said: "We are very encouraged by the determination of all those who attended today's meeting to work together to agree a way forward. All agreed that there is no place for violence.
"There is a recognition that all the interested parties, not just politicians, have a role to play in the parades issue.
"We will be chairing a further series of meetings in the coming days with the aim of reaching a successful resolution ahead of the (loyalist) march on 29 September.
"Beyond that we will be resuming efforts to find an agreed approach to dealing with all contentious parades."
After the talks, Robinson added: "I have also had contact with the Orange Institution.
"I was greatly encouraged by the views that were expressed during the course of that meeting."
Assistant chief constable of the Police Service of Northern Ireland, Will Kerr, previously warned someone "will be killed over the next few days and weeks" if the issue is not resolved.
© Copyright IBTimes 2023. All rights reserved.