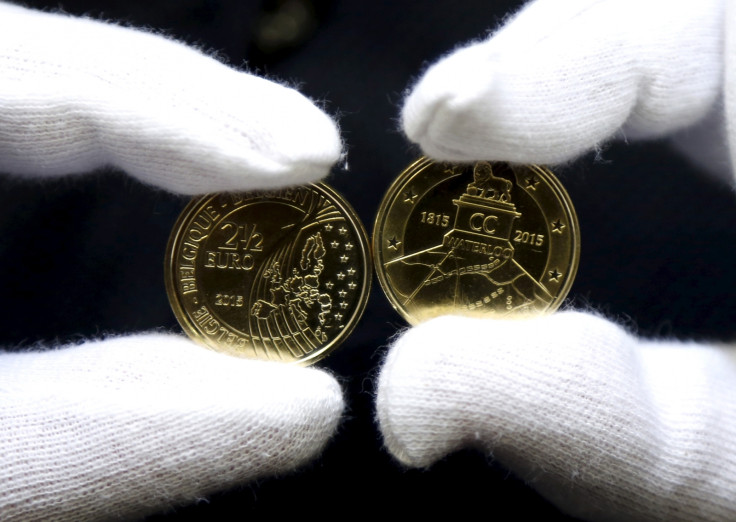 Belgium introduced its first €2.50 coin commemorating Napoleon's defeat in Waterloo this month and France is understandably, not very happy about it.
The small European nation attempted to introduce a new €2 coin commemorating the 200th anniversary of the Battle of Waterloo in March, but France objected to the plan, forcing the Belgians to scrap the 180,000 coins they had already minted, The New York Times reported.
Invoking a rule that allows members to issue coins of their choosing, as long as they are in an irregular denomination. Belgium then unveiled the new €2.50 coin. According to New York Times, 70,000 of the coins, which can only be used in Belgium, have already been minted.
The coin includes a monument of a lion on top of a hill at the site of France's crushing defeat, as well as lines representing British and Prussian troops that defeated Napoleon.
Belgian Finance Minister Johan Van Overtveldt told reporters that the coins were not released to upset the French. "The goal is not to revive old quarrels in a modern Europe — and there are more important things to sort out," he told Agence France-Presse. "But there's been no battle in recent history as important as Waterloo, or indeed one that captures the imagination in the same way."
According to the Times, France protested the original plans for the coin saying it undermined European unity and could incite an "unfavourable reaction in France". The €2.50 coin did illicit some annoyance in France, but garnered praise in Belgium and in Britain.
Stratford-upon-Avon resident Michael Dunn wrote on Twitter, "Well done Belgium beat the French at their own game of finding ways around EU rules, the English should take note!"
The Battle of Waterloo will celebrate its 200th anniversary on 18 June.