Bella Hadid 'hurt' as ex-boyfriend The Weeknd was spotted kissing Selena Gomez soon after their split
The Weeknd and Gomez were pictured together during an intimate dinner date on 10 January.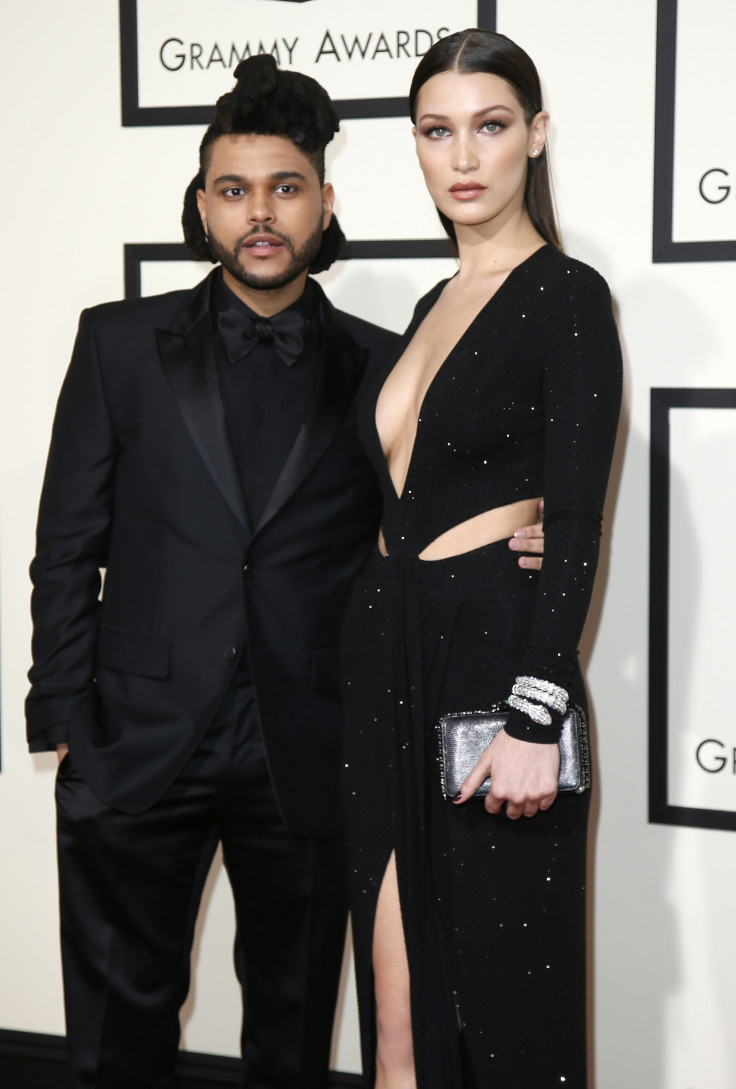 According to a new report, Bella Hadid is "hurt and pissed" about her former boyfriend dating the Hands To Myself singer Selena Gomez just two months after their split.
Hadid is not happy that The Weeknd, 26, has "moved on so quickly" with the 24-year-old songstress. She unfollowed Gomez on Instagram hours after the Starboy singer and Gomez were spotted kissing during their intimate dinner date at the Giorgio Baldi restaurant in Los Angeles on Tuesday (10 January), People reports.
"Bella [Hadid] and Abel [Tesfaye]'s (The Weeknd's legal name) split wasn't dramatic, but of course she's hurt and pissed that he's moved on so quickly with Selena [Gomez]," said a source, who added that it was Hadid who ended her relationship with The Weekend in November 2016.
Gomez and The Weeknd "met a while ago and connected over music," the source said, adding, "It's new and nothing serious yet".
Previously, it was reported that Hadid felt she was backstabbed as Gomez did not inform her about dating The Weeknd before flaunting their romance during a date night.
"Bella [Hadid] feels like she's been stabbed in the back," a source told HollywoodLife.
"She just doesn't understand why Selena is flaunting her relationship with The Weeknd. The least she can do is be private about it. Bella never, ever saw this coming and thinks Selena should have called her first out of courtesy, instead of making out with him in public for the whole world to see. She's also surprised how easily The Weeknd has moved on. It's only been two months. This is all very hurtful."
At the time, a sources told E! News that new couple went public with their romance as they do not care if everyone knows about their relationship.
"[The Weeknd] always had a thing for Selena," a source said. "He thinks she is extremely talented and sexy. They recently started talking before the holidays but she has been on his radar before."
© Copyright IBTimes 2023. All rights reserved.