Bella Hadid unfollows Selena Gomez on Instagram after songstress kisses The Weeknd
Hadid and The Weeknd dated for two years before splitting in November 2016.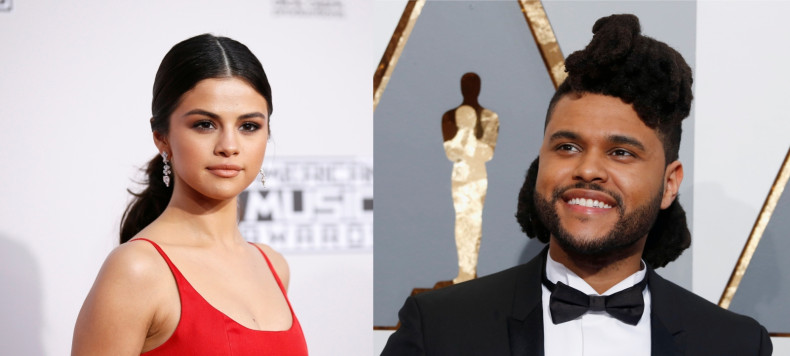 Selena Gomez and The Weeknd were pictured kissing right after their romantic dinner date at a local hotspot in Santa Monica, California on Tuesday (10 January).
According to reports, the duo was locking lips and cuddling outside the Giorgio Baldi restaurant. The Weeknd's ex-girlfriend has now reportedly unfollowed the singer on Instagram.
In one of the photos shared by TMZ, Gomez dressed in blue pants, a black coat and high-heel boots, can be seen with her hands wrapped around The Starboy singer.
The pair reportedly arrived at the restaurant around 9pm and stayed there for three hours.
"You could see the waiter going back and forth through the dining room serving them all night," an eyewitness told Entertainment Tonight.
"They came out and they looked so happy. They were hugging, kissing, and being super affectionate. Selena was all over him -- hugging him, kissing him. She looked amazing and so incredibly happy and in love."
"They had originally arrived to the restaurant separately, but left together, "the eyewitness said and added that the two left in The Weeknd's car and headed to Gomez's home.
This is the first time the Same Old Love singer has been spotted kissing a man after her rehab stint, while Gomez is the first woman The Weeknd has been linked with since his split from longtime girlfriend Bella Hadid in November after dating for two years.
On Wednesday afternoon, Hadid unfollowed Gomez on Instagram, according to Elle.
Sources told E! News that The Weeknd and Gomez do not care if everyone knows about their romance.
"[The Weeknd] always had a thing for Selena," a source told E! News. "He thinks she is extremely talented and sexy. They recently started talking before the holidays but she has been on his radar before."
"They are on the same level with expectations and think the other is really fun. They are taking things slow and getting to know each other.