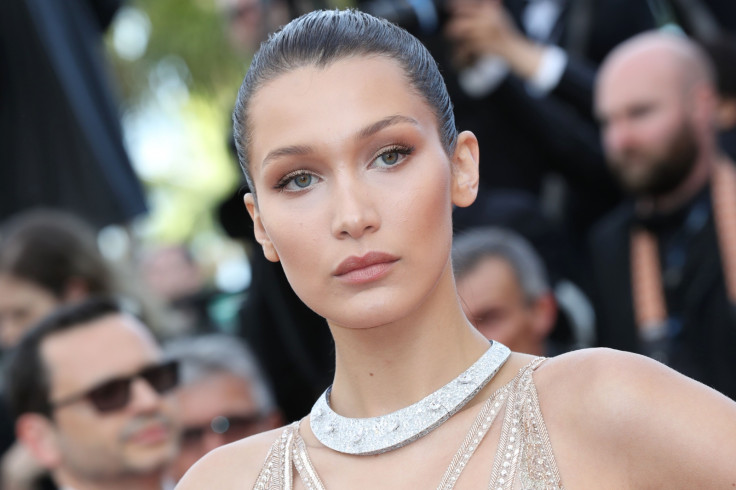 Bella Hadid was reportedly spotted getting "very flirty" with a mystery man at a party during London Fashion Week on Monday (20 February).
According to Page Six, the 20-year-old model, who split from The Weeknd three months ago after dating for a year, was spotted getting intimate with a "mystery photographer" at Love magazine and Burberry's London Fashion Week party.
"They were whispering to each other at various points throughout the evening," a source told news website and added that the duo was "very flirty" the whole night.
Hadid was at the party with her friends, including Kendall Jenner.
The new report comes at a time when rumours of romance between Hadid's former boyfriend and Selena Gomez are doing the rounds. The Weeknd and Gomez were spotted kissing on 10 January and since then the duo has been spotted flaunting their public display of affections numerous times.
The Same Old Love hitmaker and The Weeknd were also spotted kissing on their date night at Los Angeles hotspot Sunset Tower after they returned from their romantic Italian vacation in late January.
"They were very affectionate with each other. They came in holding hands and left holding hands. A couple of times while they were eating, Selena reached over and gave him a kiss. It was very sweet and they both seemed very happy and completely into each other," an eyewitness told HollywoodLife.
Hadid in a recent interview to Teen Vogue opened up about her breakup from The Weeknd. "It'll be hard for a while," she said and added, "Love hurts, but you have to pull through.'
"When I love somebody, I love them with my whole heart," Hadid said. "It was my first breakup—or second, next to the horse—and so public."
Hadid also said moving forward following her split with The Weeknd was not as easy as people might imagine.
"As an outsider, you might think I handled it so well, but it's always in your heart, and you always feel it very heavily," she said.