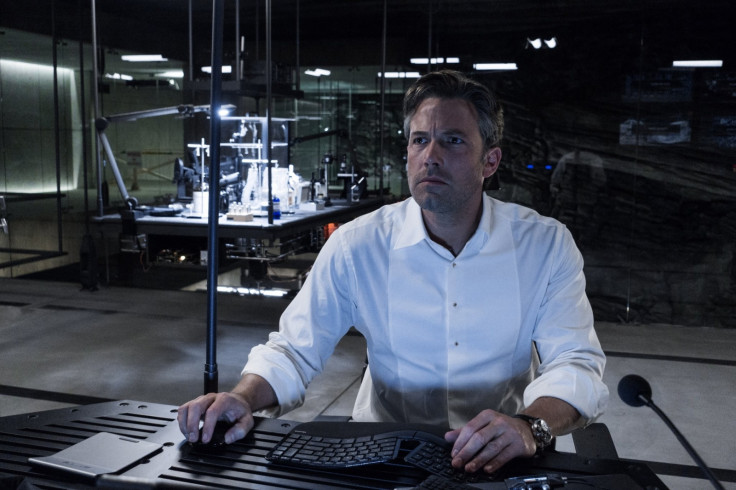 Rumours have been swirling that Ben Affleck is planning to quit playing Batman in DC's movie Universe, but a new report in HollywoodLife has put an end to such speculations.
The gossip website has said that there is "no truth" to the claim that Affleck is planning to hang his Batman suit. A source told the outlet, "I think he's excited and ready to roll" with the upcoming movies featuring Batman.
Rumours about the end of Batfleck began after host John Campea alleged that Affleck wants to get out of the Batman role in a recent episode of Collider Movie Talk. Campea went on to reveal that the information came from three different DC/Warner Bros insiders.
The show host claimed, "Ben Affleck, make no mistake, he does want out. He doesn't want to be Batman anymore. I have been told that Affleck is talking with Warner Bros. in an attempt to get out of being Batman."
The Gone Girl actor, who was the Gotham city vigilante in Batman V Superman: Dawn of Justice, announced in January that he will not direct the standalone Batman film, titled The Batman. The 44-year-old shared the reason behind the move and revealed that he cannot handle being director, actor and still give his "very best performance."
Affleck said in a statement, "There are certain characters who hold a special place in the hearts of millions. Performing this role demands focus, passion and the very best performance I can give. It has become clear that I cannot do both jobs to the level they require. Together with the studio, I have decided to find a partner in a director who will collaborate with me on this massive film. I am still in this, and we are making it, but we are currently looking for a director. I remain extremely committed to this project, and look forward to bringing this to life for fans around the world."
After Batman v Superman, Affleck reprised his Batman role for a small cameo in Suicide Squad and has already wrapped filming for Justice League movie. He is expected to start filming The Batman soon, and he will be starring alongside Joe Manganiello, who will play the villainous Deathstroke.
Justice League is slated for release on November 11, 2017.