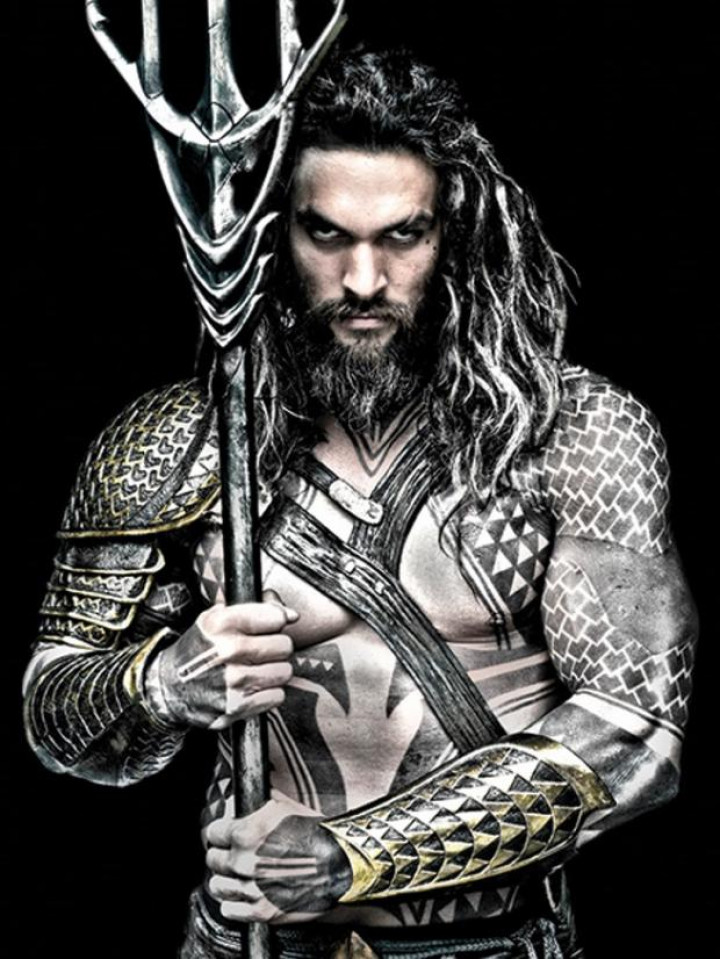 Jason Momoa's portrayal of the horse lord Khal Drogo in Game Of Thrones has left a lasting impression in fans' heart. Six years after bringing life to the fictional character from George RR Martin's fantasy novel, the actor is set to raise the bar by portraying the titular character in the highly anticipated DC film Aquaman.
An Instagram video has surfaced online revealing the 37-year-old showing off his skills with the sword. The clip was shot at 87Eleven Action Design's studio, where Momoa has been practicing his upcoming action sequences. It appears the King of Atlantis will take on two sword bearers in a particular sequence in the aquatic superhero film.
The sword practice sequence, however, has piqued interest about the King of the Seven Seas' mighty weapon, the trident. While some believe that the aquatic superhero may have lost the mighty Atlantean weapon in Justice League, others are claiming that the scene may be a prelude to how Aquaman acquired it.
Speaking about his new DC superhero character, Momoa teased that the film will take viewers to the world that was never seen before in the DC Extended Universe. "We went to space, we traveled all over different worlds, but we never went underwater," the former Game Of Thrones actor said.
Directed by James Wan, the movie also stars Amber Heard as Mera, Willem Dafoe as Vulko, Yahya Abdul-Mateen as Black Manta, Nicole Kidman as Atlanna, Temuera Morrison as Thomas Curry and Patrick Wilson as Ocean Master.
Although the plot of the film is still under wraps, here is a brief bio about the superhero.
Aquaman was born to Atlanna – the exiled Queen of Atlantis as Arthur Curry. Thomas Curry was his adoptive father. He grew up in the land but displayed super strength and agility as he grew up. Later his mother revealed his true identity as the rightful king of the Atlantis. Torn between his life on Earth and in the water, he committed to protecting the entire globe.
The film is based on the aquatic superhero, which will premiere in theaters on 5 October 2018.