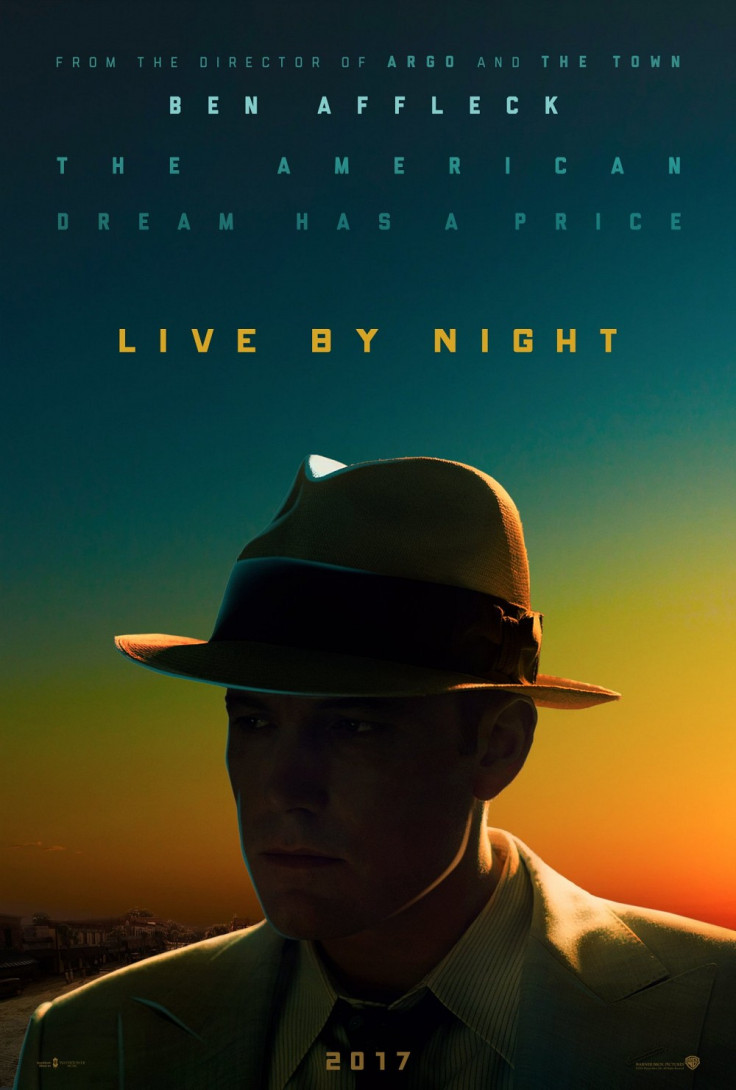 Ben Affleck has moved on to the wrong side of justice for his upcoming project Live By Night. In the film, the actor will play Joe Coughlin, the son of the Boston Police Superintendent (Brendan Gleeson), who opts to join the underworld after serving as a soldier.
"I went away a soldier, I came back an outlaw," the protagonist explains in the trailer which was released on 8 September.
The film, based on a novel by Dennis Lehane by the same name, is set in 1920s Boston and revolves around Couglin's journey as a gangster and bootlegger in Prohibition-era America. Muscling his way through the ranks, he spreads his network across Boston, Tampa, Florida and Cuba before his rising success is threatened by another mafia boss.
"Powerful men don't have to be cruel," Affleck says in one of the scenes, indicating his own inner uncertainity regarding violence. The Warner Bros film also features Elle Fanning, Brendan Gleeson, Chris Messina, Zoe Saldana, Sienna Miller, Chris Cooper and Scott Eastwood.
Expect to find a lot of hat-wearing, gun-totting gangsters , flapper dress-wearing women and a constant supply of flying bullets or falling bodies — and we are only talking about the trailer!
Aside from playing the central role, this is also Affleck's latest directorial venture – the last being the 2012 best picture Oscar-winning film Argo. He is also producing the project along with Leonardo DiCaprio and Jennifer Davisson of Appian Way Films and Jennifer Todd, president of Affleck's Pearl Street Films.
Live By Night is expected to release in cinemas on 13 January 2017. Check out the trailer for the film below.