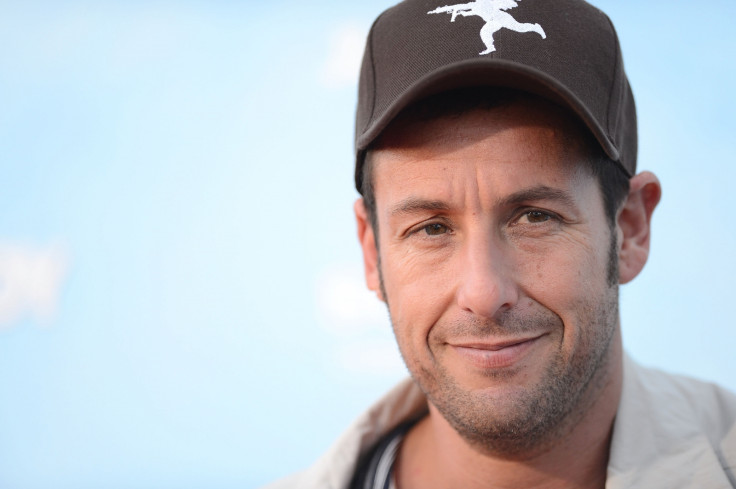 Credited to over 60 movies on IMDB, Adam Sandler has been in the acting business for over half his life now and turns 50-years-old today (9 September). We figured the best way to celebrate the milestone birthday was to look back over his career on the big screen. He didn't just stop at acting either, many of his outings were self-penned, such as Billy Madison, Happy Gilmore, Grown Ups and Hotel Transylvania 2, so it's safe to say the man lives and breathes movies.
Since shooting to fame on TV sketch show Saturday Night Live back in the early 1990s, Sandler has slotted firmly into the comedy genre and gone on to act alongside fellow funny men Chris Rock, Seth Rogen, Kevin James as well as Hollywood heavyweights Burt Reynolds, Kathy Bates, Drew Barrymore and Jack Nicholson.
But which of Sandler's comedies stand the test of time? Here, IBTimes UK runs through our favourite Sandler films...
Just Go With It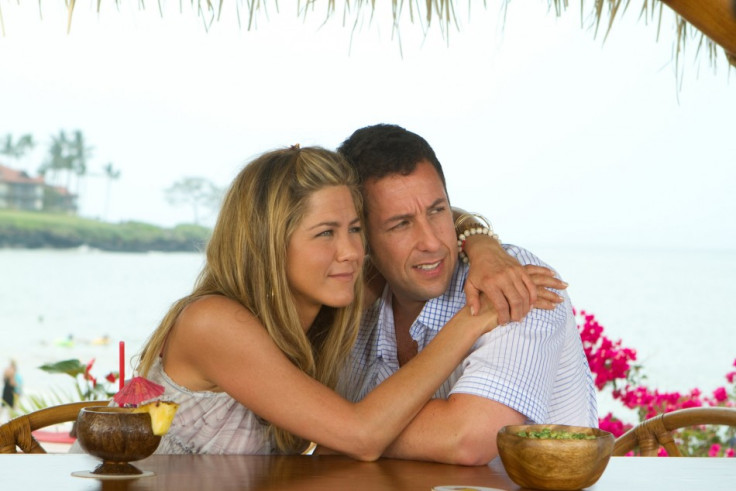 Young plastic surgeon Danny (Sandler) is ditched at the altar by his cheating wife and twenty years on has got quite the lothario routine going on – he pretends to be married in order to stop women from getting too attached to him while they're dating. However, when he meets a girl he thinks could be the one, Danny must convince her that he's kind-hearted soon-to-be-divorced father and asks his assistant Katherine (Jennifer Aniston) to act as his estranged wife and – along with her children – asks her to go along with the lie.
Undoubtedly the ensemble cast make it more than worth a watch. Aniston is brilliant (as always) while young actress Bailee Madison will make you laugh out loud as Danny's pretentious daughter. Look out for a hilarious cameo from Nicole Kidman as Katherine's frenemy.
Hotel Transylvania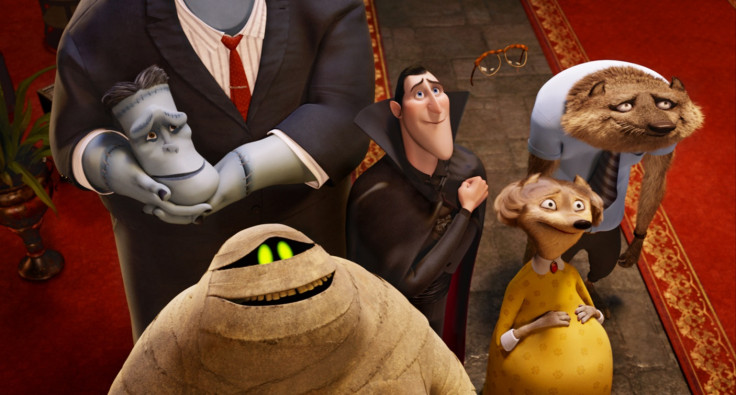 In this children's animation, Sandler plays Dracula, owner of the prestigious monster-welcoming holiday resort Hotel Transylvania, and doting father to daughter Mavis (Selena Gomez). One night, he decides to invite his close friends Frankenstein (James), Wayne the werewolf (Steve Buscemi), Murray the mummy (CeeLo Green) and invisible man Griffin (David Spade) to celebrate Mavis' 118th birthday but as soon as the festivities begin, a 21-year-old human hiker named Jonathan stumbles into the hotel.
Knowing his presence will upset the guests, Dracula forces Johnny to disguise himself as a monster but when Mavis meets him, she instantly falls for him – despite her father's protests as he knows the real identity of their latest customer. Can a monster really live happily ever after with a human?
Happy Gilmore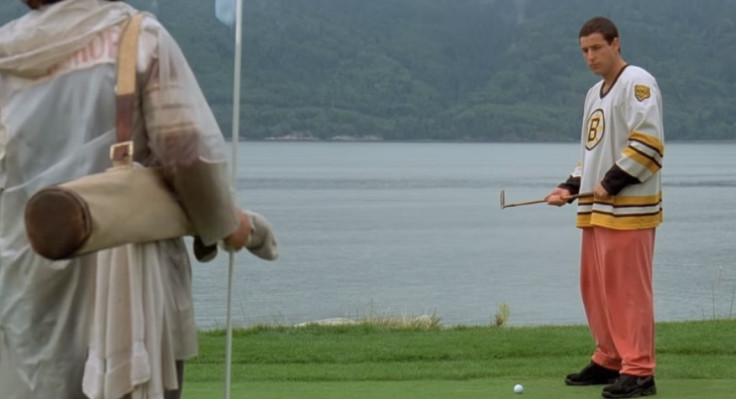 Twenty years ago, Sandler starred in sport-based comedy Happy Gilmore which sees him play the eponymous hockey player hopeful who discovers that he's insanely talented at golf. With that in mind, he enters the PGA Championship in order to win some money and save his grandmother from losing her house. He's certainly got the skills so where could he wrong? Well, let's just say his aggressive hockey mentality doesn't quite suit the quiet and 'sophisticated' way of golfing.
The Good Wife's Christopher McDonald, Saturday Night Live's Kevin Nealon and Modern Family's Julie Bowen also star.
The Wedding Singer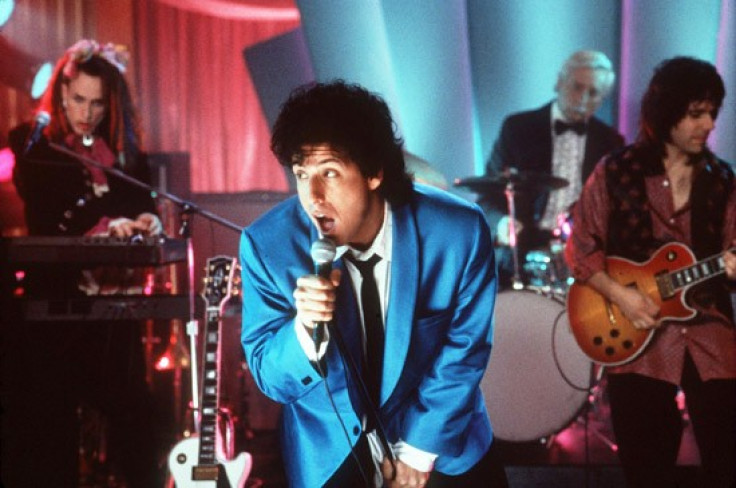 Recent Sandler fans are all too aware that he's starred with Drew Barrymore in 2004's 50 First Dates and 2014's Blended but the pair actually starred together for the first time on the big screen in romance comedy The Wedding Singer back in 1998.
Set in the 1980s, Sandler plays singer Robbie, who gets jilted by his fiancée just minutes before they are meant to get married. Broken-hearted, he meets Julia, whom he quickly bonds with, and he agrees to sing at her upcoming wedding to businessman Glenn. There's only one problem however, in the run-up to Julia's nuptials, the pair start falling for one another, so Robbie resolves to win Julia over before their time together runs out.
For more entertainment news follow A-List on Twitter @Alistinsider