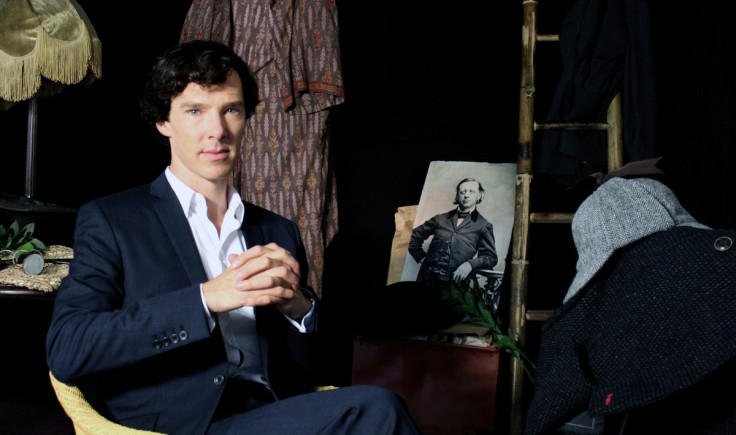 A 16-year-old from Norfolk has been bombarded with comments from around the world after posting numerous selfies of himself pointing out that he bears a striking resemblance to Sherlock star Benedict Cumberbatch.
The boy in question, Tyler Michell, appears to be just a regular Instagram addict, but his penchant for hashtags attracted the rabid Cumberbitches of China – who began to pester him with comments.
Cumberbitches is the loving, self-appointed term for fans of the suave 37-year-old actor.
"You should post videos of you pretending to be Sherlock. Say some quotes, please?" read one comment. Another said: "He can certainly play the role of Sherlock Homes in his childhood."
The user regularly posted pictures of the Sherlock and Star Trek Into Darkness star, jokingly claiming it to be him. Over the course of the last week he has amassed nearly 12,000 followers, but despite his plentiful selfies he isn't a fan of the attention.
Michell posted an image of a phone note that reads: "Chinese followers. Stop commenting on all my stuff."
Some suggested that he change his privacy settings while others cried racism over his singling out of Chinese followers. His Chinese fans have even found their way onto his Facebook, leaving similar messages.
One commenter said: "If you really want [the attention] to fade away, maybe you should stop adding tags to remind people of Benedict."
So far none of the messages appear to be cruel or abusive.
It's your classic social media attention-seeker gets too more attention than he can handle tale, a frightfully regular thing in the modern age.
BBC drama Sherlock recently aired its third series, becoming a hit around the world.