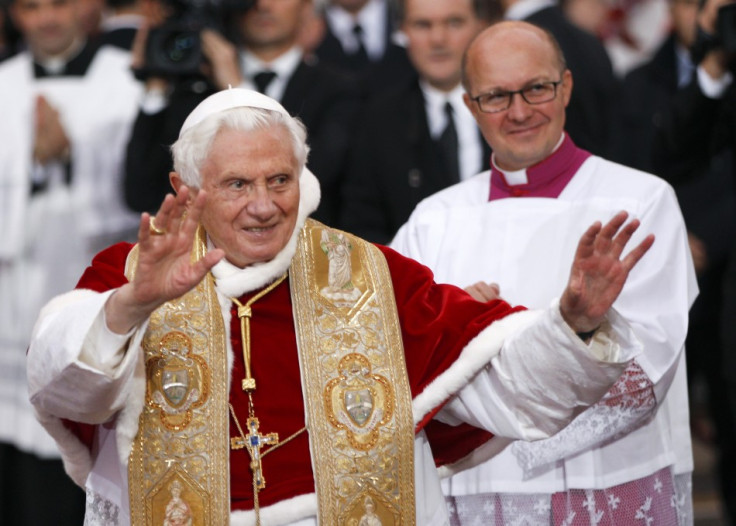 As the administrative and spiritual centre of the Christian faith readies itself for one of the busiest, if not actually the busiest, weeks of its year, a number of sources and reports, both from within and outside the Vatican, have raised concerns over the ailing health of Pope Benedict XVI.
According to people who met him recently and according to an Associated Press report, the 84-year-old Pontiff has looked weaker than he ever has and seems increasingly weary of interacting with guests and listening to them. The agency report also indicated that the Pope, a German who was born Joseph Aloisius Ratzinger, is using a wheeled platform to minimize physical movement when walking down St. Peter's Basilica.
The fact that the Pope's health has been deteriorating is not really a surprise. At the time of election, in 2005, he was the oldest leader of the Catholic Church in nearly 300 years; in fact, he is the fifth-oldest Pope (at the time of election) in history, having been elected at 78 years and 3 days. The oldest remains Clement X, who was 79 years and 290 days old when elected in 1670. He served for 6 years.
Incidentally, Pope Benedict XVI's predecessor, Pope John Paul II, died in April, 2005, at the age of 84.
For now, however, with a fortnight of intense public appearances waiting, serious questions have been raised of the current Pope's health, which seems to be noticeably giving way.
Meanwhile, a Vatican spokesman has denied suggestions that the decision to arrange a moving platform was related to any particular medical condition Benedict XVI is suffering from.
There is one other point to consider.
Experts point out that the Canon Law (a set of regulations that frames the administration of the Christian religion) actually allows a Pope to resign. Should Benedict XVI chose to do so, he will need to send a letter of resignation to the College of Cardinals - the supreme electoral body of the Catholic Church. The only condition is that the resignation must be made freely and be properly published.
The last Pope to resign was Gregory XII, who held the post from1406 to 1415. His resignation was in a bid to end what has since become known as the Western Schism - a situation where two or more men claimed to be the true Pope.